Overslaan naar producten raster selectie
Buy a backpack and
get a free DC Shoes planner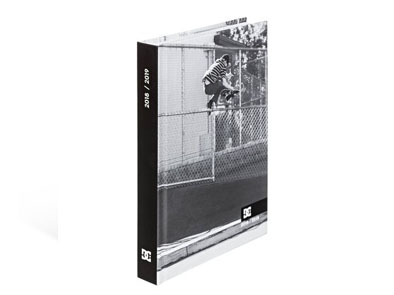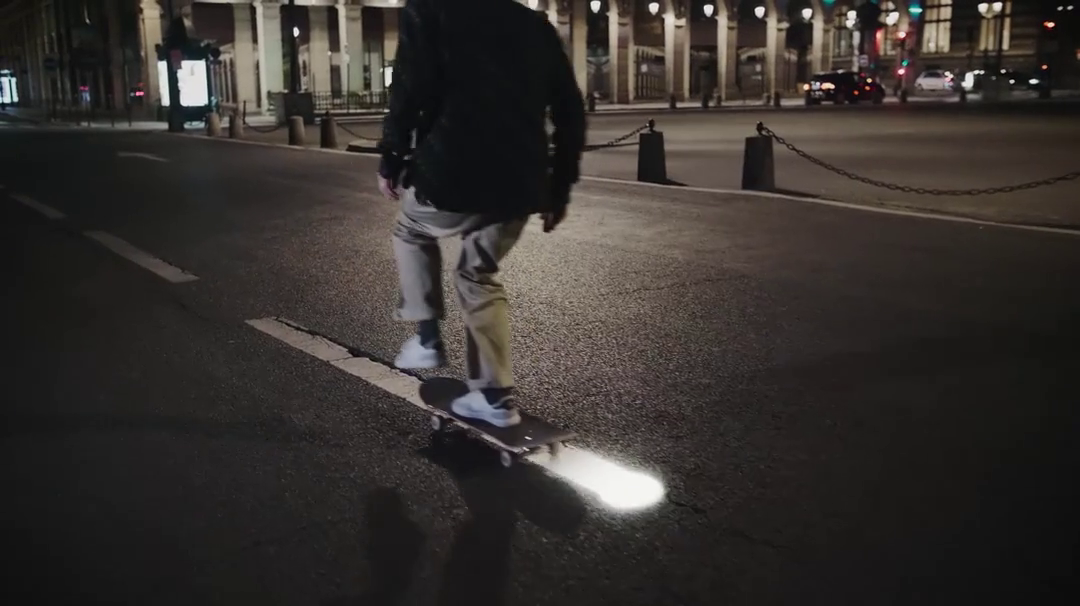 DC X Magenta
"Magenta werd opgericht in 2010 en is een onafhankelijk skatemerk dat zowel in Parijs als in Bordeaux is gevestigd. We zijn gepassioneerde kunstliefhebbers en dat uit zich in onze producten. We proberen niet om koste wat kost de skatemarkt te veroveren." Vivien Feil & Soy Panday, Magenta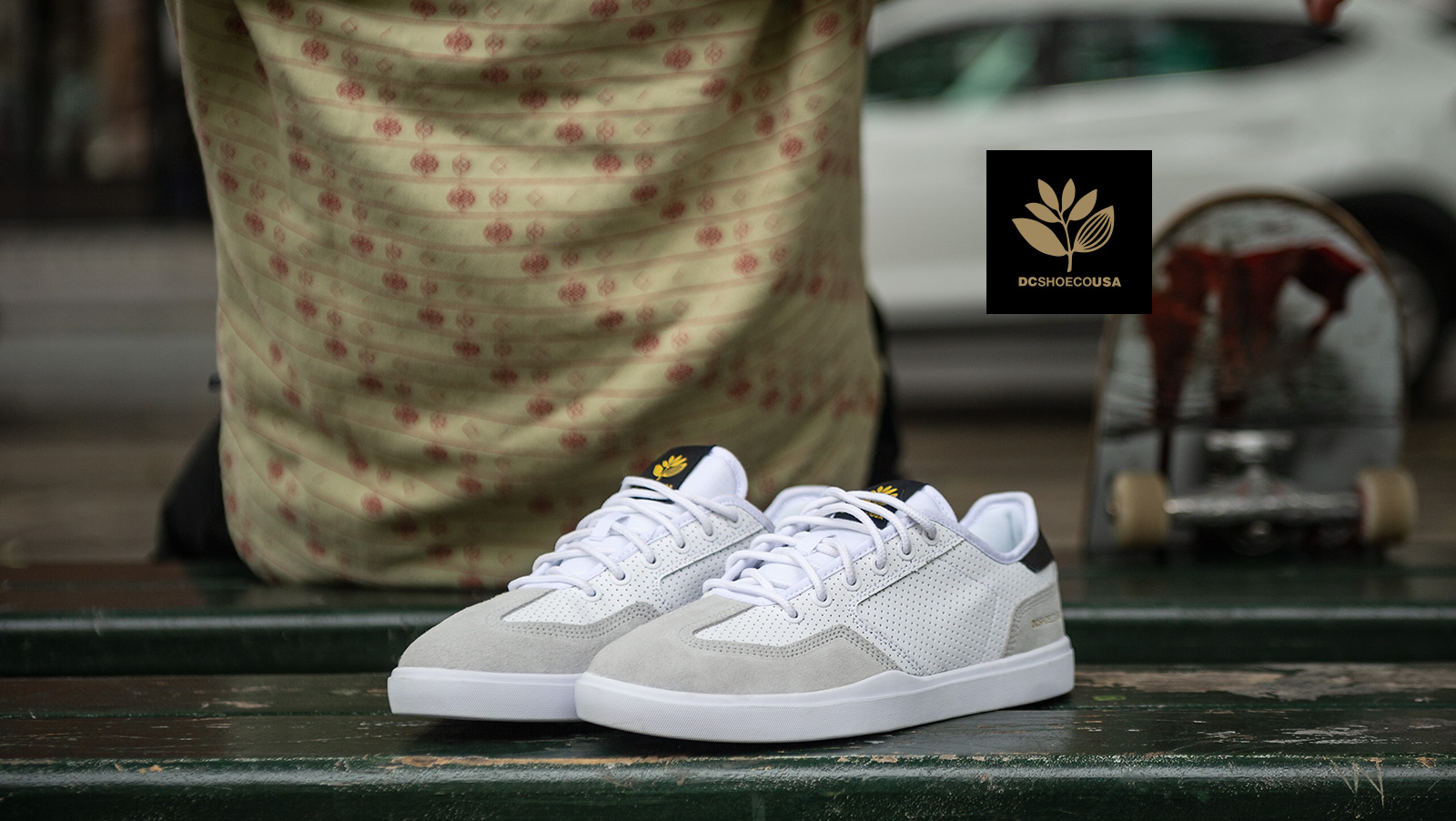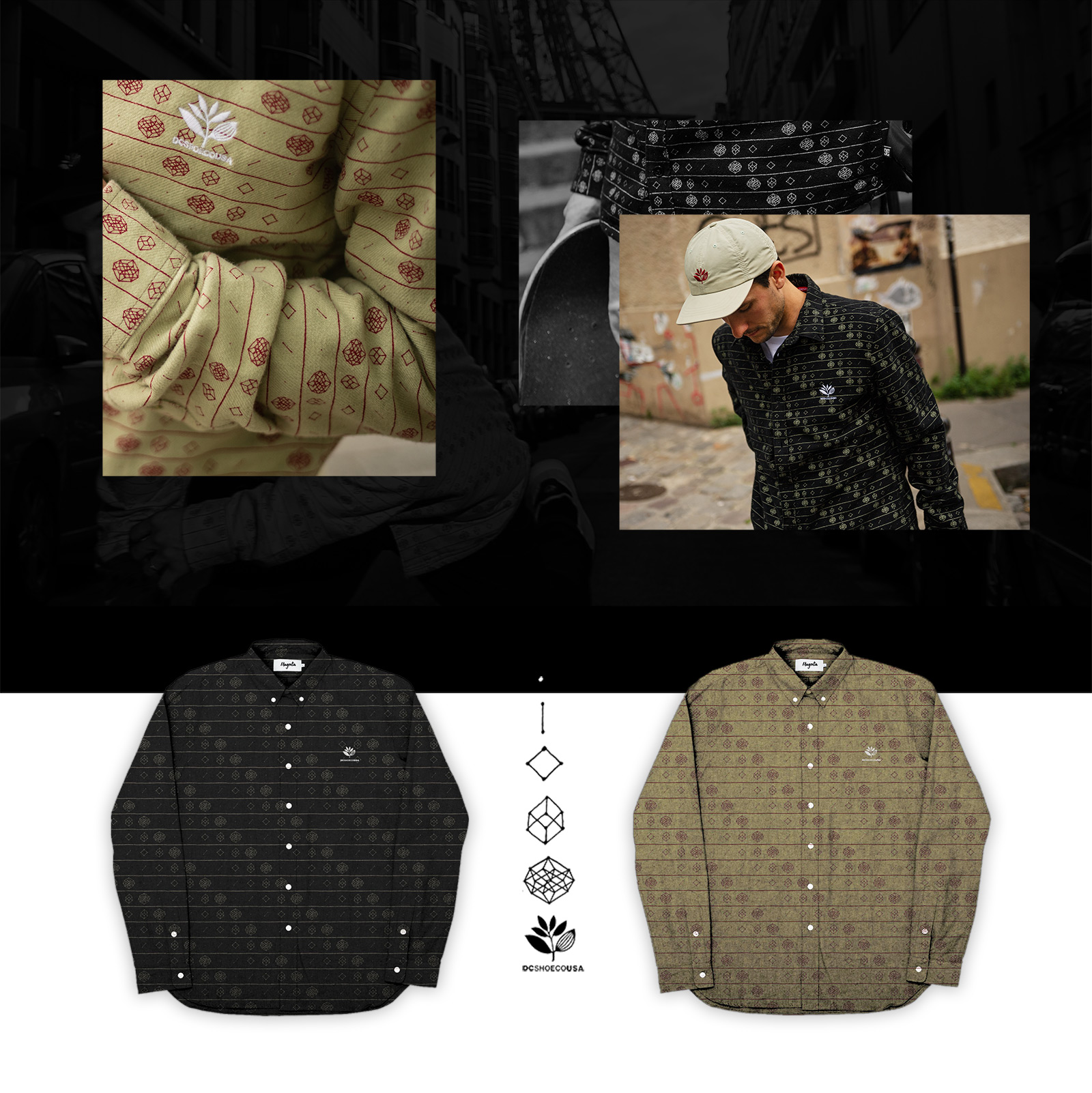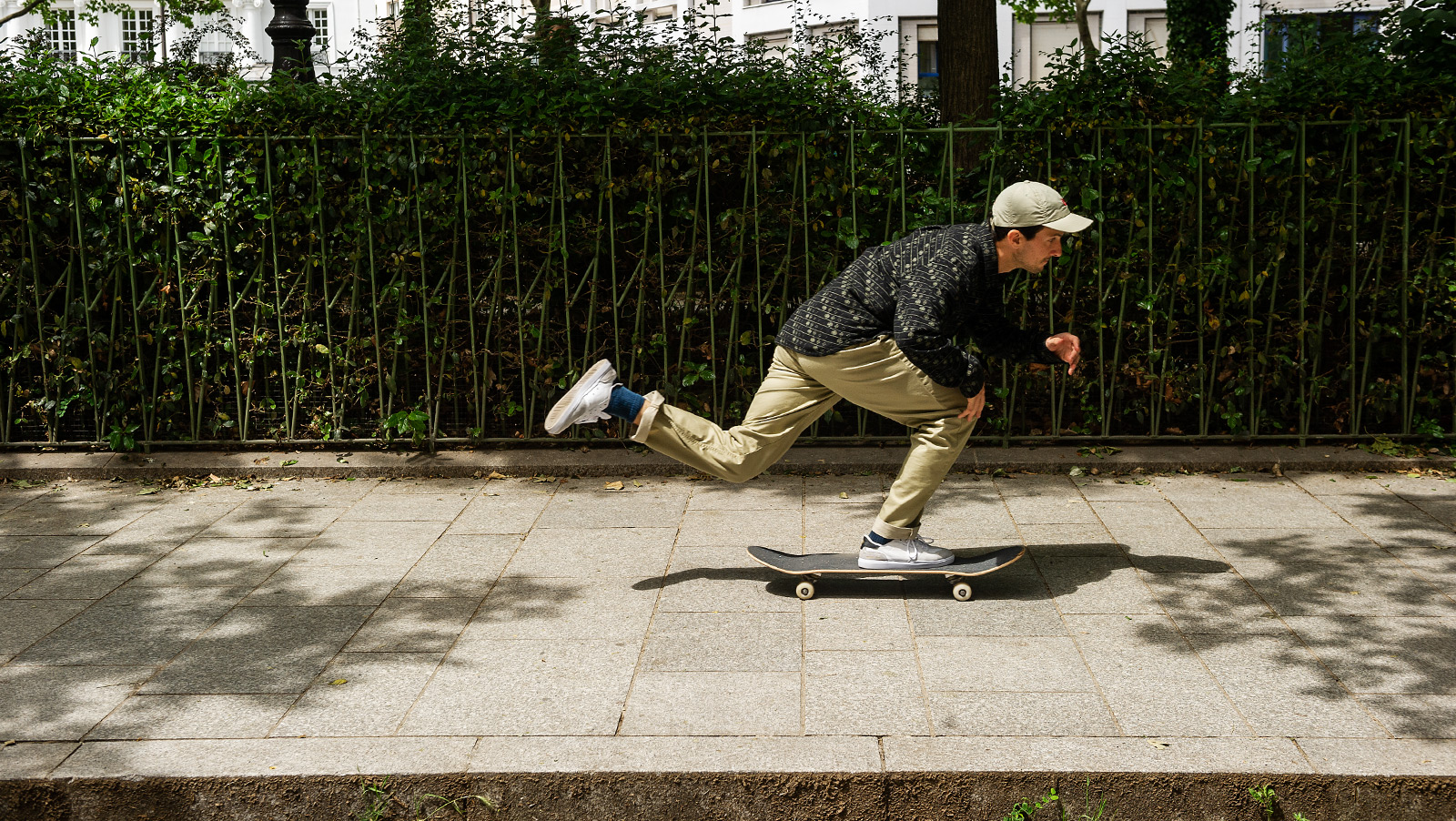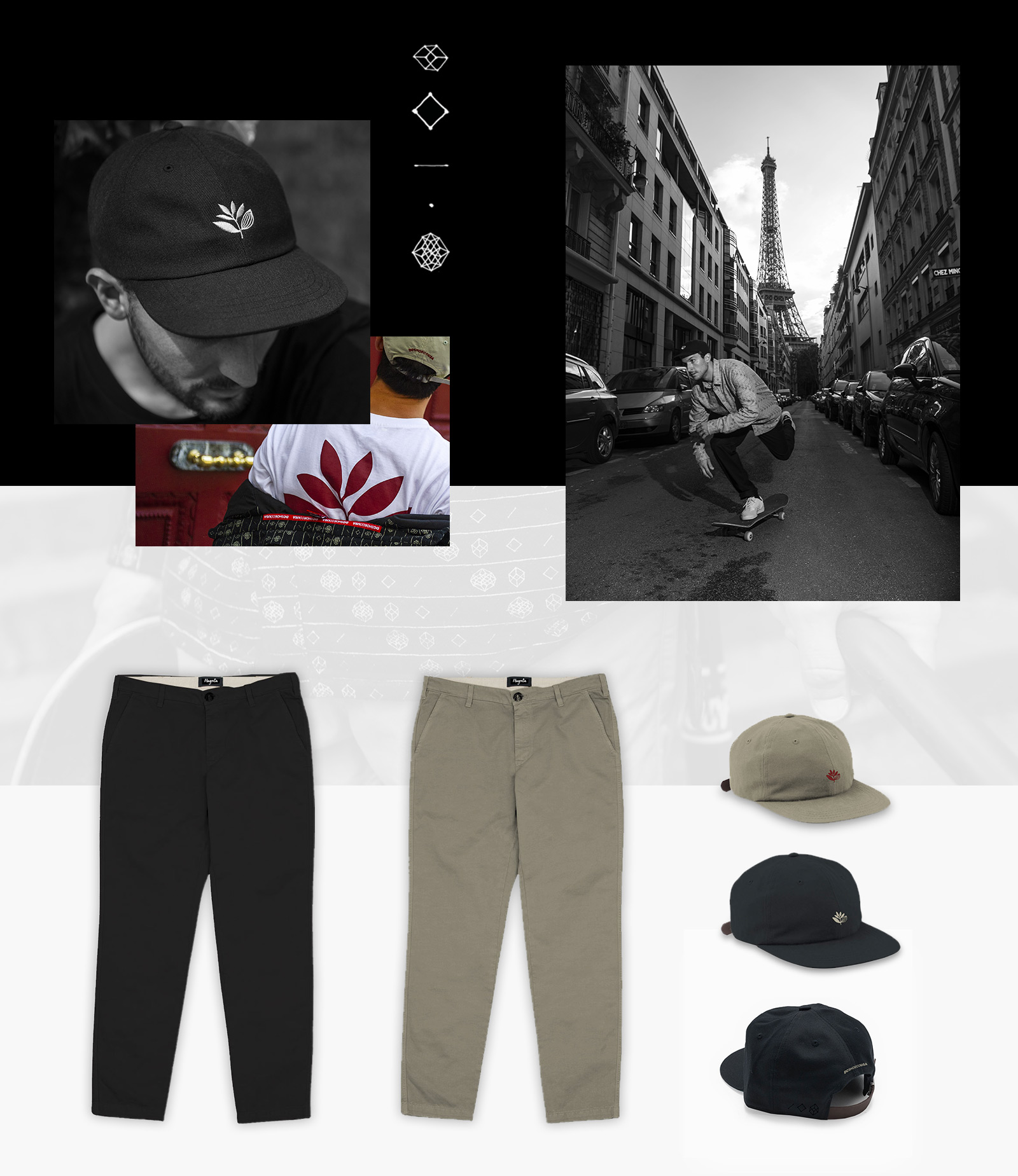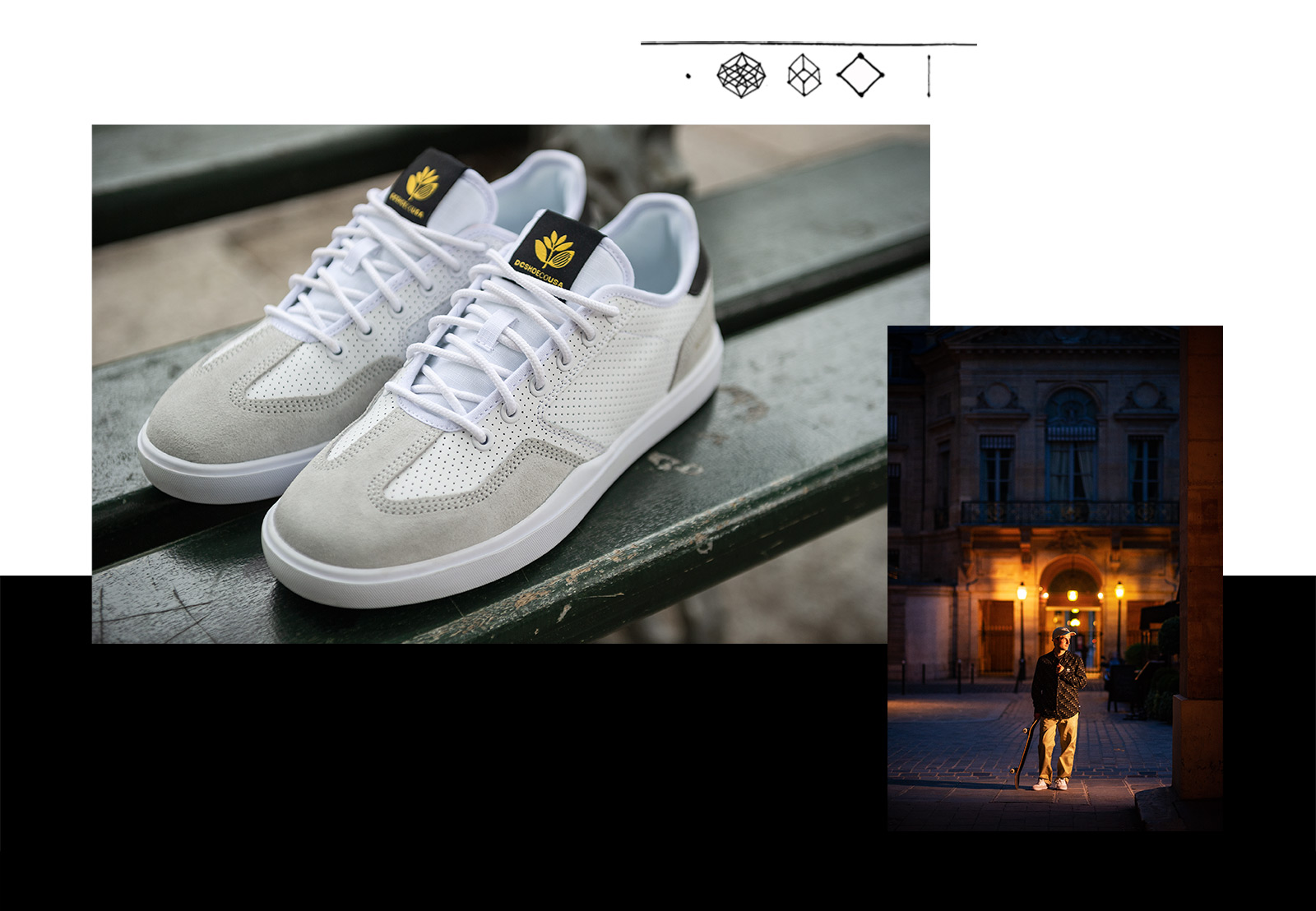 FindaStore
Shop List
PRO SKATEBOARDS

6451 Quinpool Rd
Halifax, NS B3L 1B1, CANADA


MENU SKATE SHOP

332 Water St. Unit # 170
Vancouver, BC, CANADA


NINE TIMES BOARDING

1111 Louise Ave,
Saskatoon, SK S7H 2P8, CANADA


35TH NORTH

1100 E Pike St.
Seattle, WA, USA


FTC SKATE

1632 Haight St.
San Francisco, CA, USA


BC SURF AND SPORT PROJECTS

1701 N Federal Hwy
Fort Lauderdale, FL, USA


PRODIGY SHOES

1050 Shaw Ave,
Clovis, CA, USA


GRANDEUR

215 N Coast Hwy
Oceanside, CA, USA


SKATEPARK OF TAMPA

4215 E Columbus Dr.
Tampa, FL, USA


WEST SIDE SKATE SHOP

39332 US-19
Tarpon Springs, FL, USA


PLUS SKATE SHOP

86 Miracle Strip Pkwy SE
Fort Walton Beach, FL USA


BLUE TILE

621-23 Harden St
Columbia, SC, USA


DOGWOOD SKATESHOP

111 E Maple Ave
Langhorne, PA, USA


GALACTIC G

2020 N Orange Ave
Orlando, FL, USA


SKATE WAREHOUSE

747 Buckley Rd
San Luis Obispo, CA, USA


THE BLOCK

1717 Main St N.
Jacksonville, FL, USA


AMBUSH

1690 Roberts Blvd
Kennesaw, GA, USA


ISLAND WATER SPORTS

1985 NE 2nd St
Deerfield Beach, FL, USA


NO COMPLY

812 W 12th St
Austin, TX, USA


SKATE SUPPLY

801 Volvo Pkwy
Chesapeake, VA, USA


FAST TIMES

121 Swanston St.
Melbourne, VIC, AUSTRALIA


FAST TIMES

189 Elizabeth St.
Brisbane City, QLD, AUSTRALIA


STREET MACHINE

302 Chapel St
Prahran VIC, AUSTRALIA


TRILOGY

148 Bunda St
Canberra, ACT, AUSTRALIA


335 SHOP

335 Stanmore Rd
Petersham, NSW, AUSTRALIA


LOCKWOOD BVBA

Lange Klarenstraat 29
2000 Antwerpen, BELGIUM


OLLIEWOOD

19 Rue des Capucins
1313 LUXEMBOURG


TWITS.

Parijsstraat 44
2000 Leuven, BELGIUM


STAY - ON GMBH

Löhrstraße 89
56068 Koblenz, GERMANY


SNOWBOARD ZEZULA S.R.O.

Palackého tř. 170
612 00 Brno-Královo Pole, CZECH REPUBLIC


POPNAME

Zahradní 1242
264 01 Sedlčany, CZECH REPUBLIC


SIROP D'ERABLE SKATESHOP

Cours d'Alsace-et-Lorraine
33000 Bordeaux, FRANCE


NOZBONE

295 Rue du Faubourg Saint-Antoine
75011 Paris, FRANCE


STARCOW

64 Rue Saint Honoré
75001 Paris, FRANCE


ABS LYON

18 Rue Sainte-Hélène
69002 Lyon, FRANCE


KEY WEST

2 Rue Emile Zola
83000 Toulon, FRANCE


SO HOT RIGHT NOW (SHRN)

Klenzestr. 16
80469 München, GERMANY


WIND

Fröschengasse 4
66111 Saarbrücken, GERMANY


CREWD - GOODS TO RIDE

Schmalzingergasse 7
85053 Ingolstadt, GERMANY


FUNBOX

Obere Marktstraße 2
71634 Ludwigsburg, GERMANY


MADE IN GMBH

Hahnenstrasse 20
50667 Köln, GERMANY


DC STORE INNSBRUCK

Maria-Theresien-Straße
6020 Innsbruck, AUSTRIA


BLUE TOMATO GMBH

Hochstraße 628
8970 Schladming, AUSTRIA


X DOUBLE

Leopoldstraße 32
6020 Innsbruck, AUSTRIA


ANDREAS PFLEGER

Marienstraße 12
4020 Linz, AUSTRIA


REVERT 95

Kleine Houtstraat 30
2011 DM Haarlem, NETHERLANDS


DC STORE AMSTERDAM

Warmoesstraat 67a
1012 JG Amsterdam, NETHERLANDS


HOLLYWOOD GOTEBERG

Östra Hamngatan 15
41110 Goteberg, SWEDEN


DOODAH GENEVE

Rue d'Italie 11
1204 Geneve, SWITZERLAND


DOODAH ZÜRICH

Europaallee 3
8004 Zürich, SWITZERLAND


OZZYS

36-40 Seagate
Dundee DD1 2EJ, UK


SLAM CITY SKATES

37 Endell St.
London WC2H 9EE, UK


NOTE

34 Tib St.
Manchester M4 1LA, UK


INSTANT

1-15-5-3F Kitasakae Urayasu
Chiba, JAPAN


SLAM SHOP

LAMMERSTRAAT 4A
9000 Gent, BELGIUM


CURB SKATESHOP

Nederkouter 51
9000 Gent, BELGIUM


DOODAH LAUSANNE

Rue Haldimand 10
1003 Lausanne, SWITZERLAND


DOODAH BASEL

Falknerstrasse 33
4001 Basel, SWITZERLAND


DOODAH ZUG

Metallstrasse 9
6300 Zug, SWITZERLAND


DOODAH LUZERN

Töpferstrasse 3
6004 Luzern, SWITZERLAND


DOODAH BERN

Zeughausgasse 26
3011 Bern, SWITZERLAND


TRANZPORT

Rue des Eaux-Vives 79
1207 Geneve, SWITZERLAND


LEVITATION

Rue du Grand-Verger 11
1920 Martigny, SWITZERLAND


HOME STREET HOME

Pelzgasse 26
5000 Aarau, SWITZERLAND


FIFTY EIGHT

Münsterplatz 25
89073 Ulm, GERMANY


ARROW & BEAST

Tübinger Str. 12-16
70178 Stuttgart, GERMANY


BLOW OUT AUTHENTIC SNOWBOARD U SKAT

Juliuspromenade 15
97070 Würzburg, GERMANY


DC STORE LA MAQUINISTA (BCN)

CC La Maquinista - Carrer de Potosí, 2
08030 Barcelona, SPAIN


COCOA SURF SHOP

Calle Montigny, 7
11100 San Fernando, SPAIN


WELCOMSK8

Calle de Alburquerque, 12
28010 Madrid, SPAIN


WELL GOOD SL

Av. del Baix Llobregat
8940 Cornellà de Llobregat, Barcelona, SPAIN


TACTIC SURFSHOP

Carrer d'Enric Granados, 11
Barcelona, SPAIN


NDJ

3 Allée Jean Bart
44000 Nantes, FRANCE


BUD SKATESHOP

41 Rue Jobin
13003 Marseille, FRANCE


SHUFFLE

7 Rue du Commerce
50100 Cherbourg-en-Cotentin, FRANCE


TRIANGLE LAG

50 Rue Lesdiguières
38000 Grenoble, FRANCE


SLIDE BOX

5 Rue Gustave Doré
67000 Strasbourg, FRANCE


BUD SKATESHOP

10 Rue Thouret
76000 Rouen, FRANCE


RIOT SKATESHOP

81 Quai des Chartrons
33000 Bordeaux, FRANCE


POP-OUT SKATE SHOP

16 Rue Chabrefy
16000 Angoulême, FRANCE


OLLIE STORE

12 Rue des Capucins
90000 Belfort, FRANCE


MOJITO

15 Rue du Clou-dans-le-Fer
51100 Reims, FRANCE


ROLLINGSPADE

10 Rue Sainte-Madeleine
67000 Strasbourg, FRANCE


PLAYSKATESHOP

24 Rue de la Citadelle
34500 Beziers, FRANCE


LOCKWOOD

6 Rue Timbal
81000 Albi, FRANCE


WALL STREET

6 rue Neuve
69002 Lyon, FRANCE


EMPIRE

64 Rue Emile Guichenné
64000 Pau, FRANCE


SIROCCO

6 Rue Gambetta
17000 La Rochelle, FRANCE


HAWAII SURF

69 Rue Danielle Casanova
75002 Paris, FRANCE


OKLA

4 Rue des Puits Clos
31000 Toulouse, FRANCE


ABS ANNECY

48 Rue Sommeiller
74000 Anneçy, FRANCE


SHIFTY BOARD SHOP

2 Rue des Perrières
21000 Dijon, FRANCE


SLIDE BOX BESANCON

6 Rue Proudhon
25000 Besançon, FRANCE


SLIDE BOX BESANCON

6 Rue Proudhon
25000 Besançon, FRANCE


CENTRAL SKATE SHOP

1 Rue François Ratto
06190 Roquebrune-Cap-Martin, FRANCE


GASPARD SKATE SHOP

18 Rue de Limans
83400 Hyères, FRANCE


PAPATORO SKATEBOARD SHOP

54 Avenue Jean Jaurès
75019 Paris, FRANCE


FIFTY FIFTY STORE

51 Colston Street
Bristol BS1 5AX, UK


A WELCOME SKATE LIMITED

22 Thorntons Arcade
Leeds LS18 4UW, UK


ROUTE ONE

Badminton Rd
Badminton GL9, UK


BLACK SHEEP

36 Dale St
Manchester M1 2HN, UK


FORTY TWO

19 Victoria St
Nottingham NG1 2EW, UK


SKATE PHARMACY

9-10 Marine Dr
Margate CT9 1DH, UK


BEATSWORKIN

6 Queen St
Barnstaple EX31, UK


SOS Ltd

S Walls
Stafford ST16, UK


PRIMETIME CLOTHING LTD

8 Washington Street, Centre,
Cork, T12 P447, IRELAND


DC STORE GALWAY

3 Cross Street Upper,
Galway, H91 DV52, IRELAND

Magenta X DC Collab - Ontdek de Collectie
10% KORTING OP UW EERSTE BESTELLING*
Meld je aan en ontvang al het laatste nieuws en exclusieve aanbiedingen.
(*) De aanbieding is online geldig voor nieuwe abonnees - Lees de welkomst-e-mail voor de voorwaarden.
Your personal information will be processed by BOARDRIDERS Europe in accordance with BOARDRIDERS Europe
Privacy Policy
for the purpose of providing you with our products and services and to keep you informed on our news and collections in connection with our brand QUIKSILVER. You may unsubscribe at any time if you no longer wish to receive information or offers from one of our brands. You may also request to access, correct, or delete your personal information.
Je bent al aangemeld!
Je hebt je al aangemeld met dit e-mailadres om newsletters te ontvangen.
Je kunt je uitschrijven of je profiel bijwerken via de link aan het eind van de newsletter.