Overslaan naar producten raster selectie
Accessibility statement
Yours For The Taking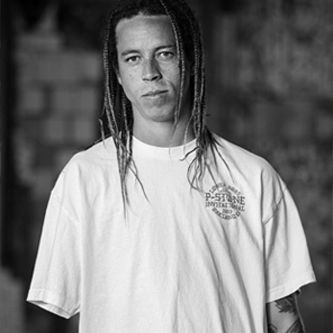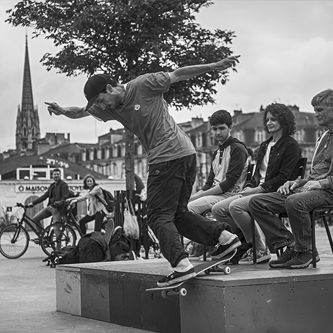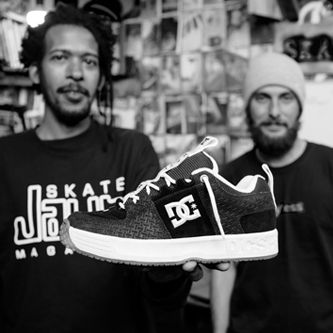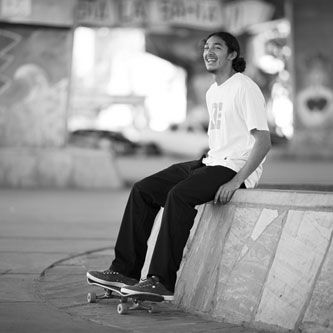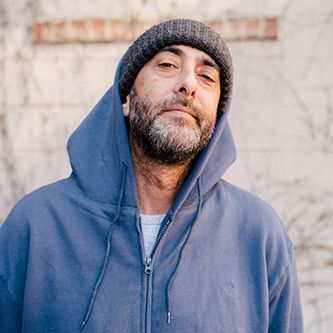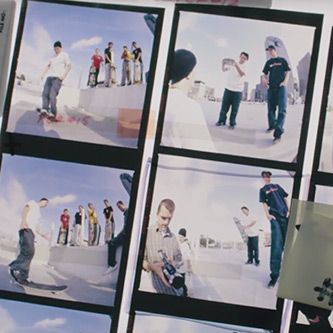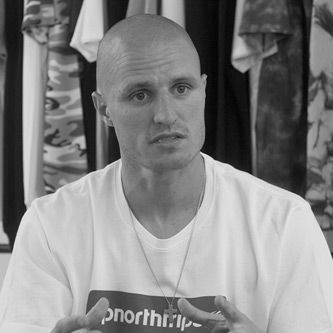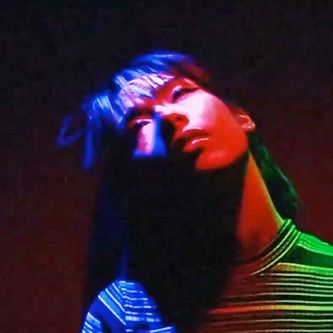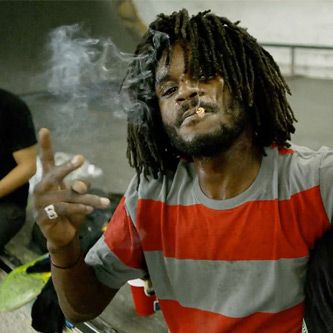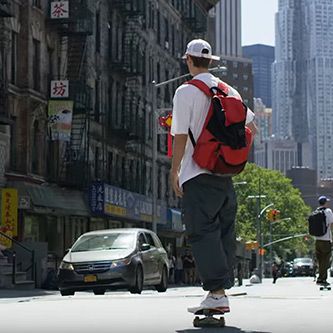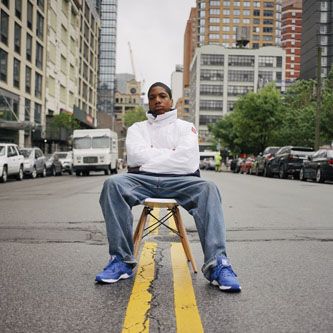 Steven"Lefty" Breeding
They say what doesn't kill you only makes you stronger, and this is certainly the case with Steven "Lefty" Breeding. In 2007, Stevie was driving home from a holiday with his family when their car flipped several times, ejecting him onto the highway. Stevie was very lucky to be alive, but his right arm was severely damaged and had to be amputated. He was just 13 at the time and he had to come to terms with the fact that he'd be living the rest of his life with one arm.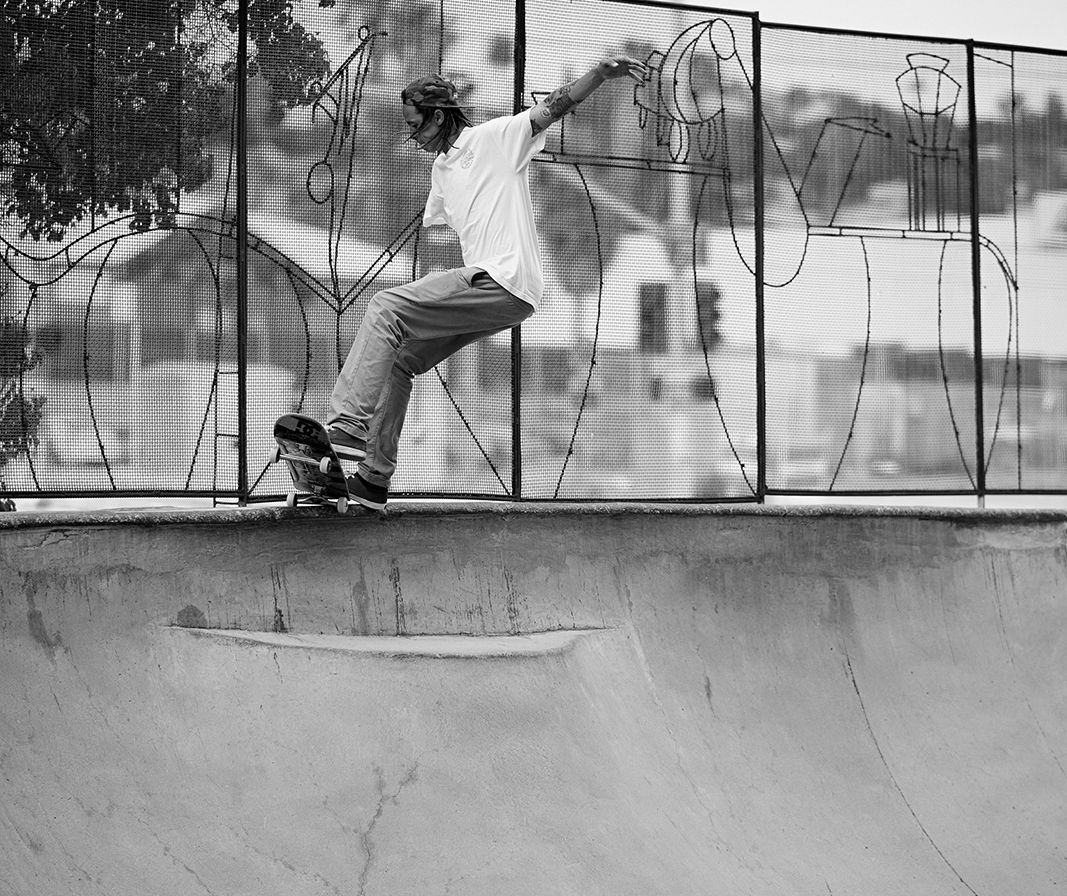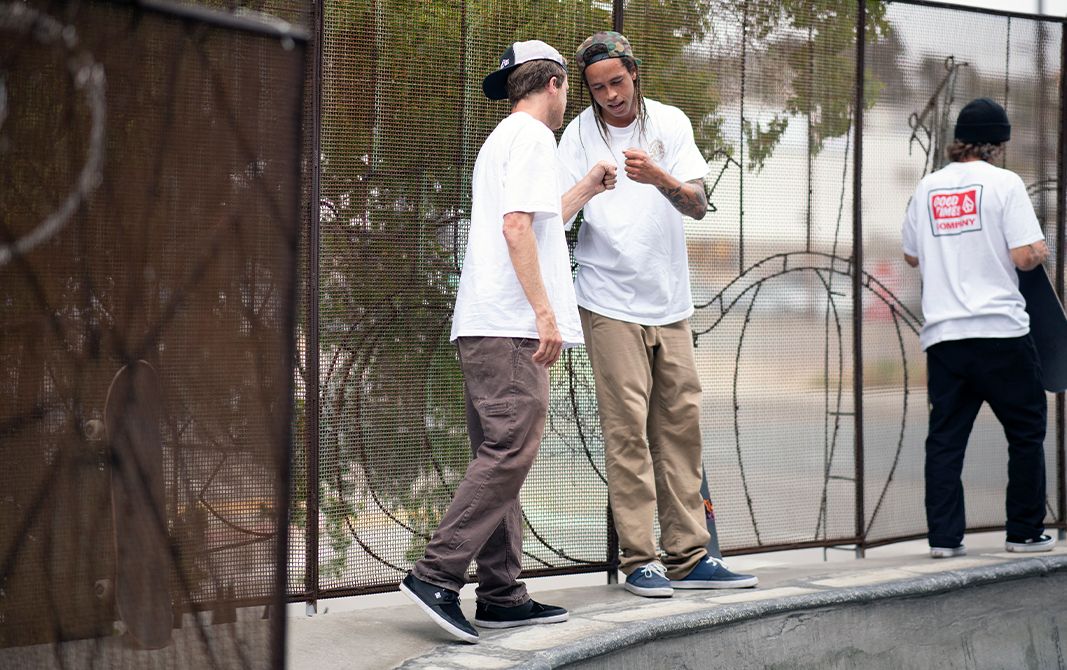 "After the accident I just wasn't afraid to be myself."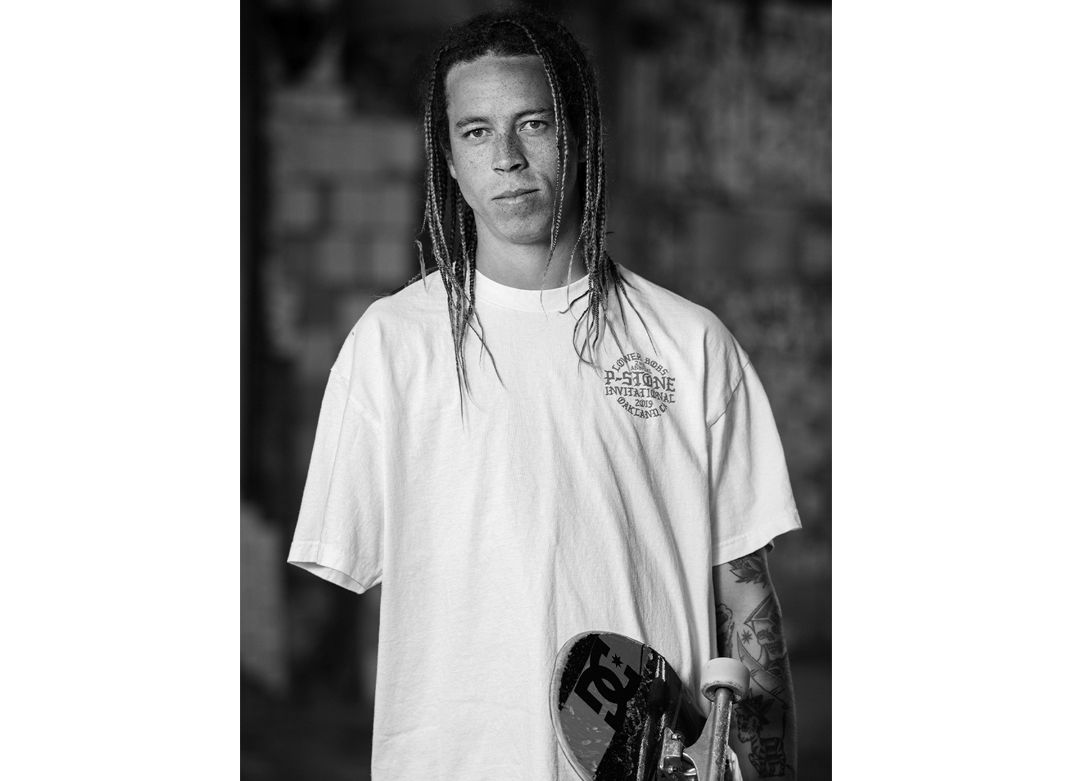 Lefty is not the type to feel bad for himself or make excuses. He's always having fun and making the most of every moment. Whether he's destroying the crusty transitions of Shockus Park, holding it down in OB or hitting the streets with all the SD homies, Lefty is a skate rat through and through.
LeoValls
In his hometown of Bordeaux, France, DC Euro team rider Leo Valls had the same problems that every skateboarder around the world deals with on a daily basis—skate-stoppers, knobs, defensive architecture, cops, angry pedestrians, traffic, and everything else that comes with skating in a city center. But, Leo had ambitious vision that brought together skaters, artists and city officials working as one to redefine the role of skateboarding in the city of the future.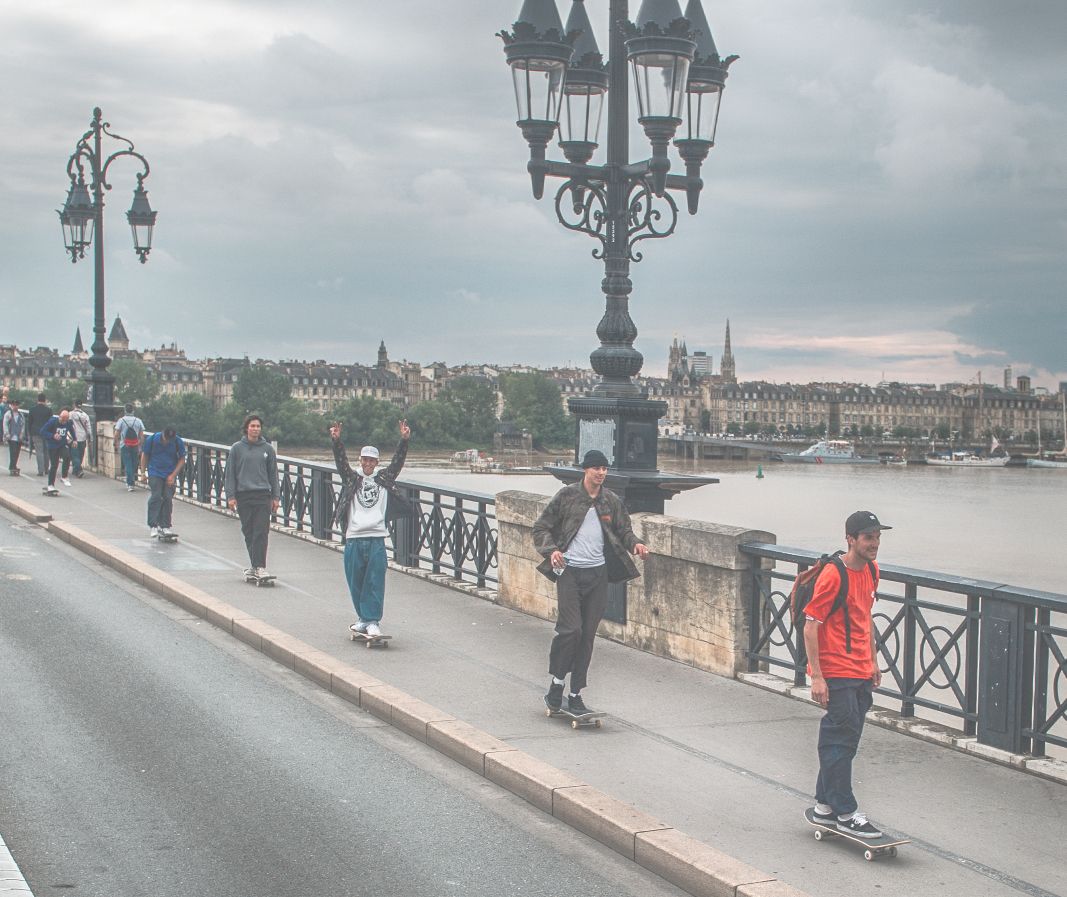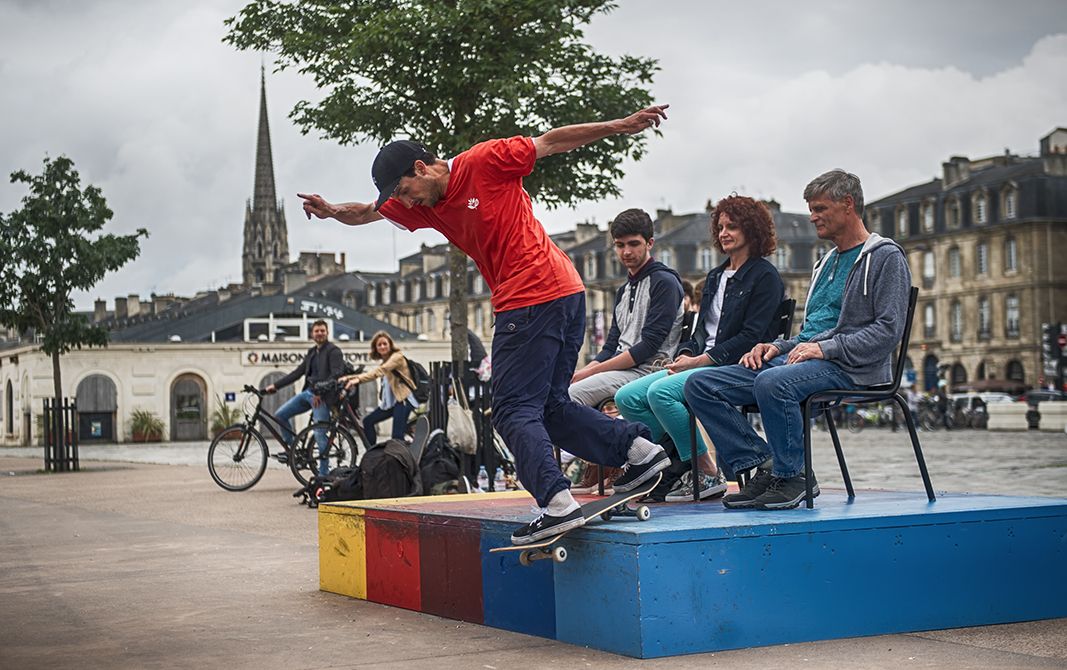 "In skateboarding, the star is the city."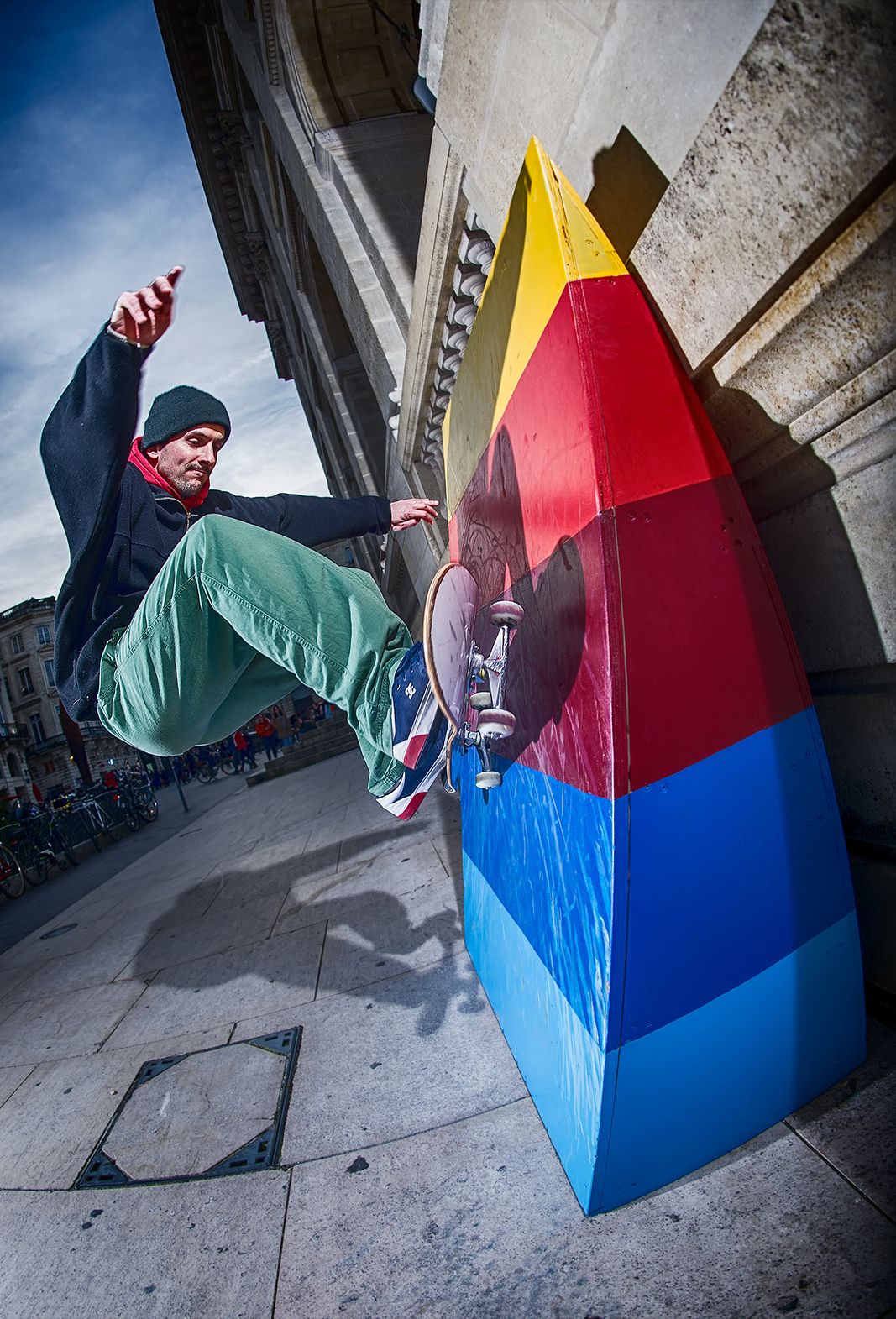 Rather than confine skaters to skateparks, Leo got officials to allow skateboarding at some of the best city center spots during certain hours, where it had previously been illegal. The city even let Leo's crew skate and film inside the historic Opéra National de Bordeaux. The culmination of Leo's ambitious vision was the PLAY! Project for Liberté Bordeaux, an exhibition of playable and skatable installations displayed in public spaces. The skateable art pieces were placed in public spaces throughout the city, free for anyone to play, skate, nap, eat, or sit on.
SkateJawn
Skate jawn embodies the true East coast, Grassroots skateboarding, providing skateboarders a free and tangible piece of literature to digest every 2 months.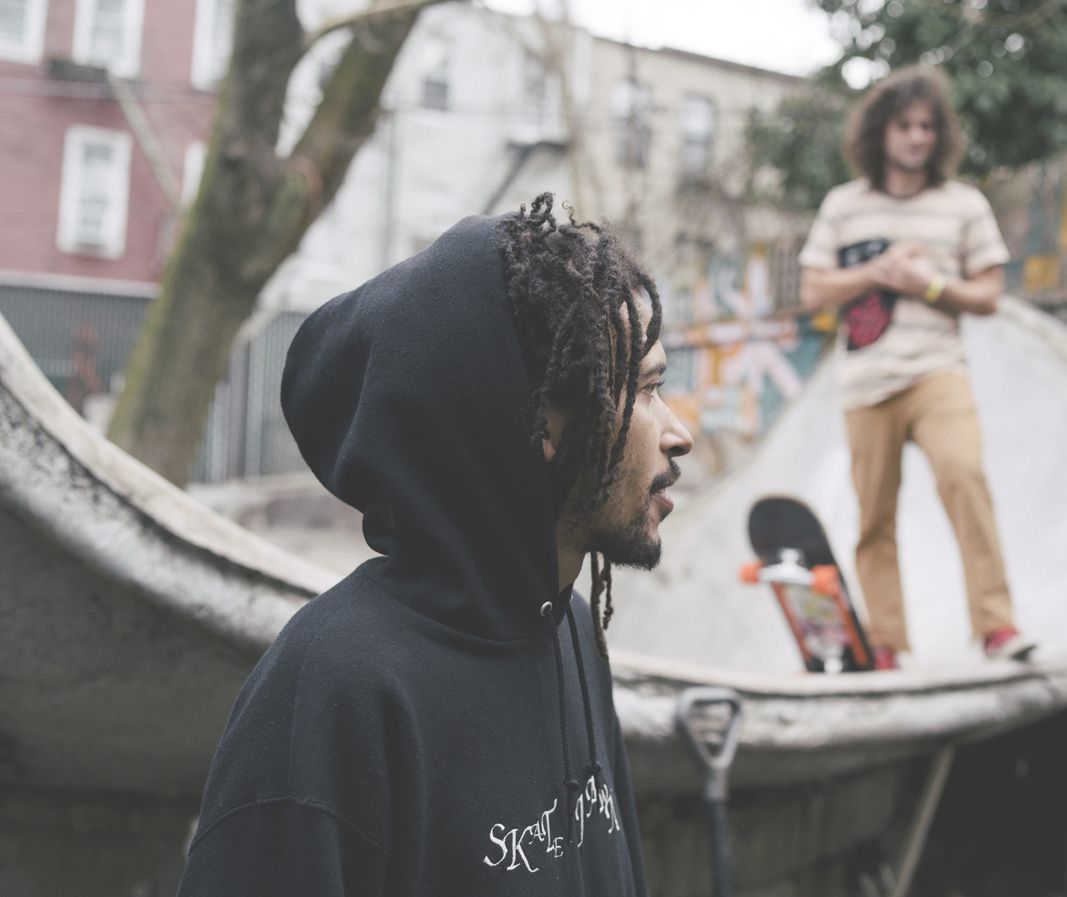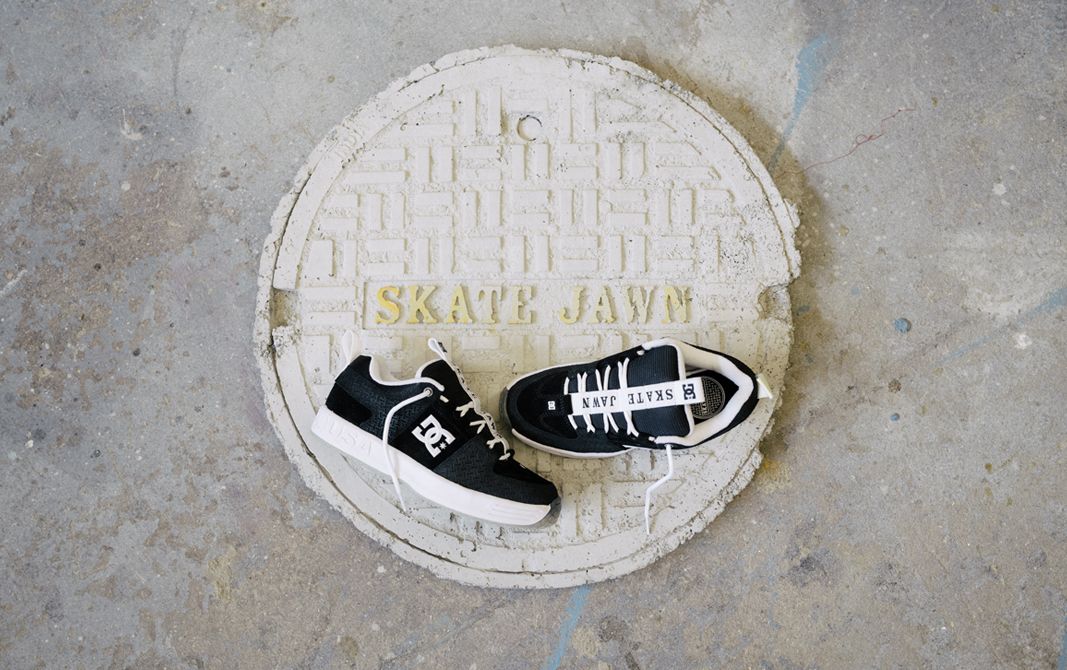 "The DC Lynx is the most East coast iconic skate shoe."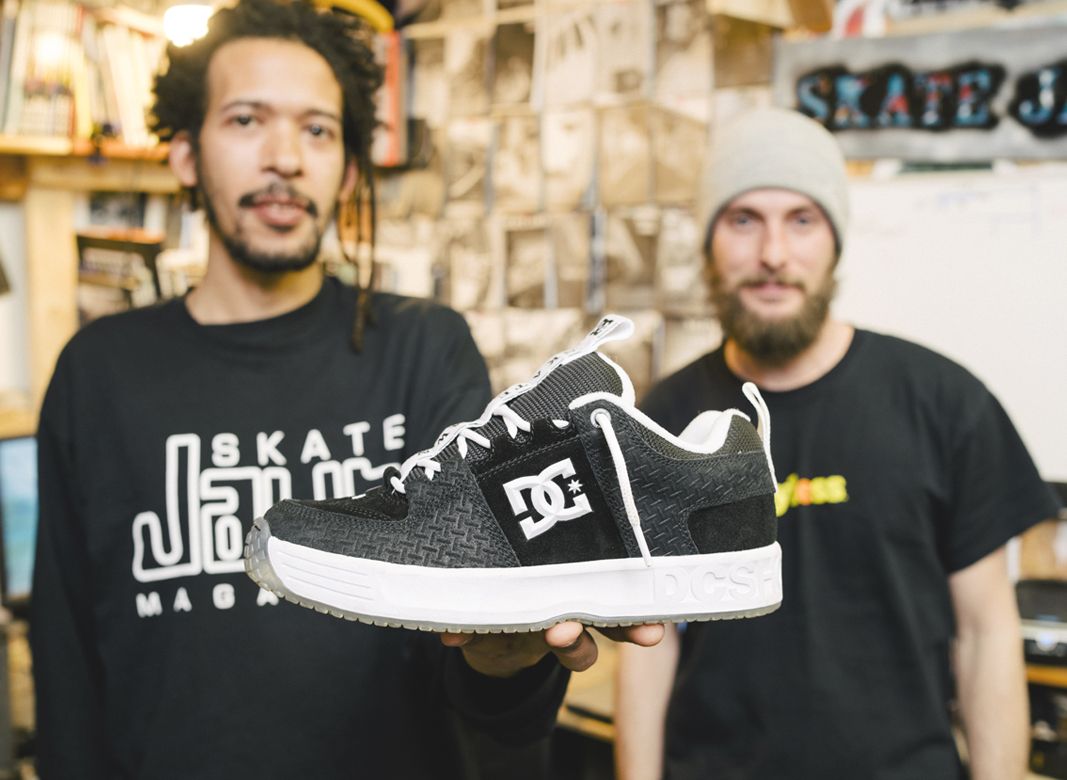 To celebrate the release of the Lynx OG x Skate jawn, DC partnered up with Skate Jawn to produce a limited edition zine around the history of the Lynx, available for free with every pair purchased, while supplies last.
AlexisRamirez
This season Alexis Ramirez puts his spin on the team favorite Vestrey S. Taking inspiration from his humble roots we landed on a "Hood Rich" theme.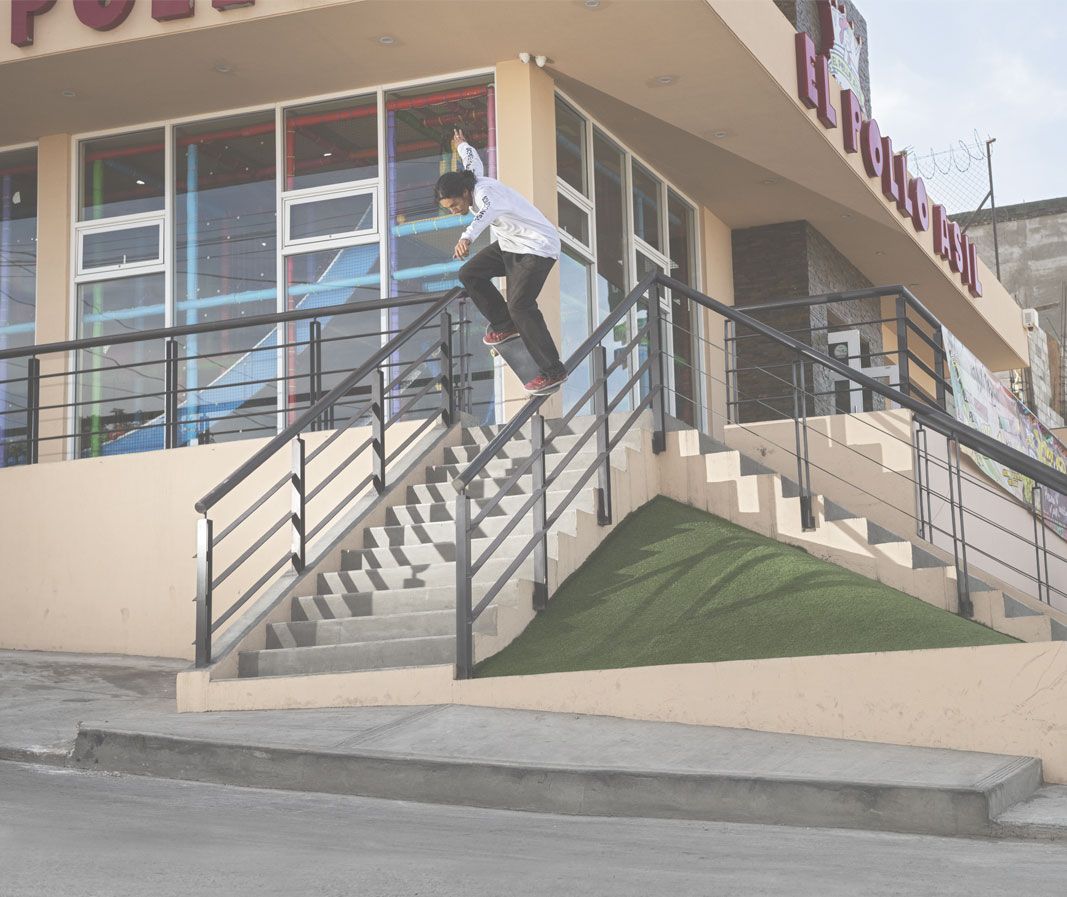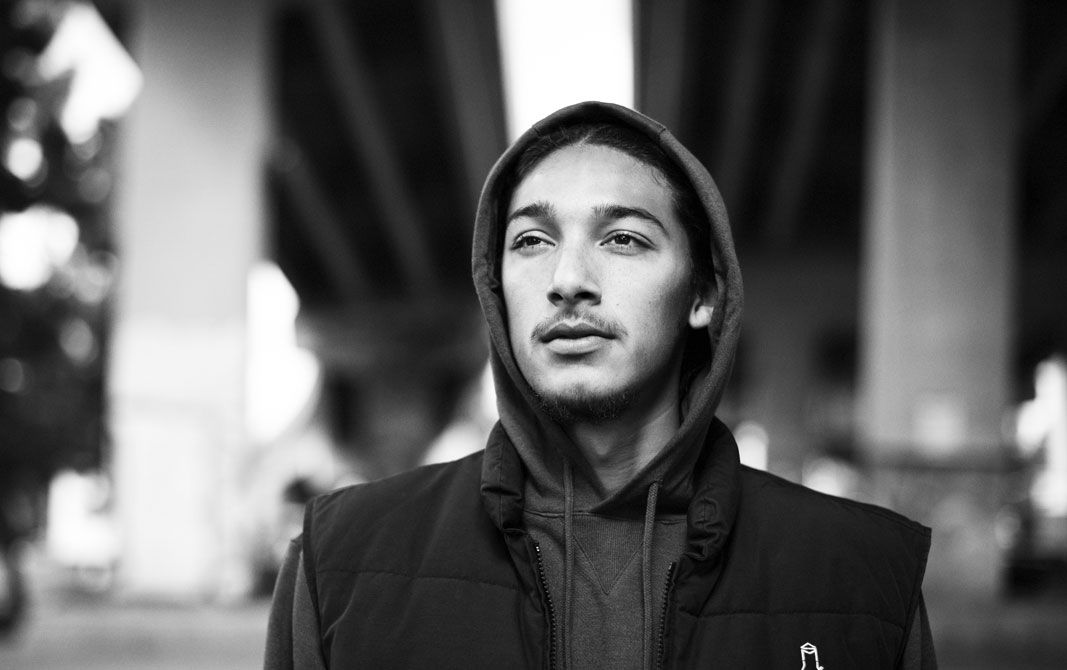 "As long as you're happy, do what you love."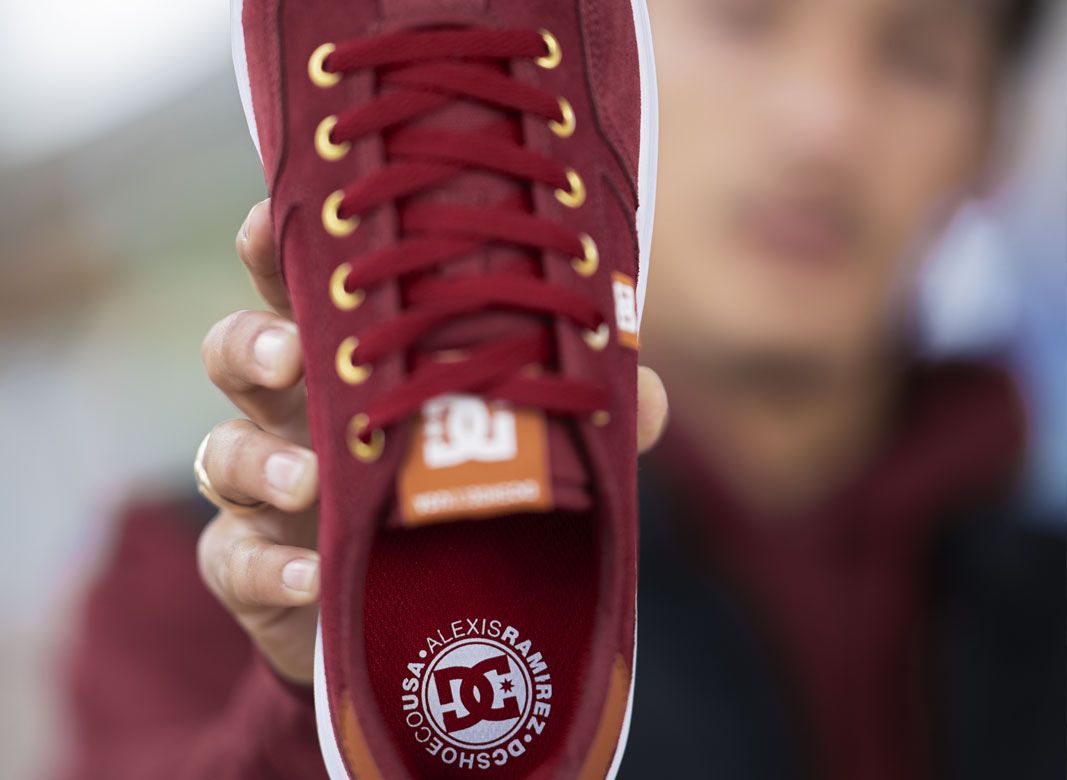 Adding a high-end avor and twist to classic DC design ethos, the shoe features: Super Suede, premium gold-colored eyelets, a custom perforated pattern on the quarter and DGT ™ (Dynamic Grip Technology ™).
DavePersue
Persue first discovered his penchant for graffiti in the late '80s, and was given creative praise by DC Shoes. Damon Way brought Persue onto their company early in his career as an illustrator, and he designed the first logo for DC in the '90s. Fast forward to present day, DC Shoes is proud to support this fresh artistic perspective from alumni, Persue, as their brand phrase "Yours For The Taking" encourages the creative expression and unbreakable pursuit at play here.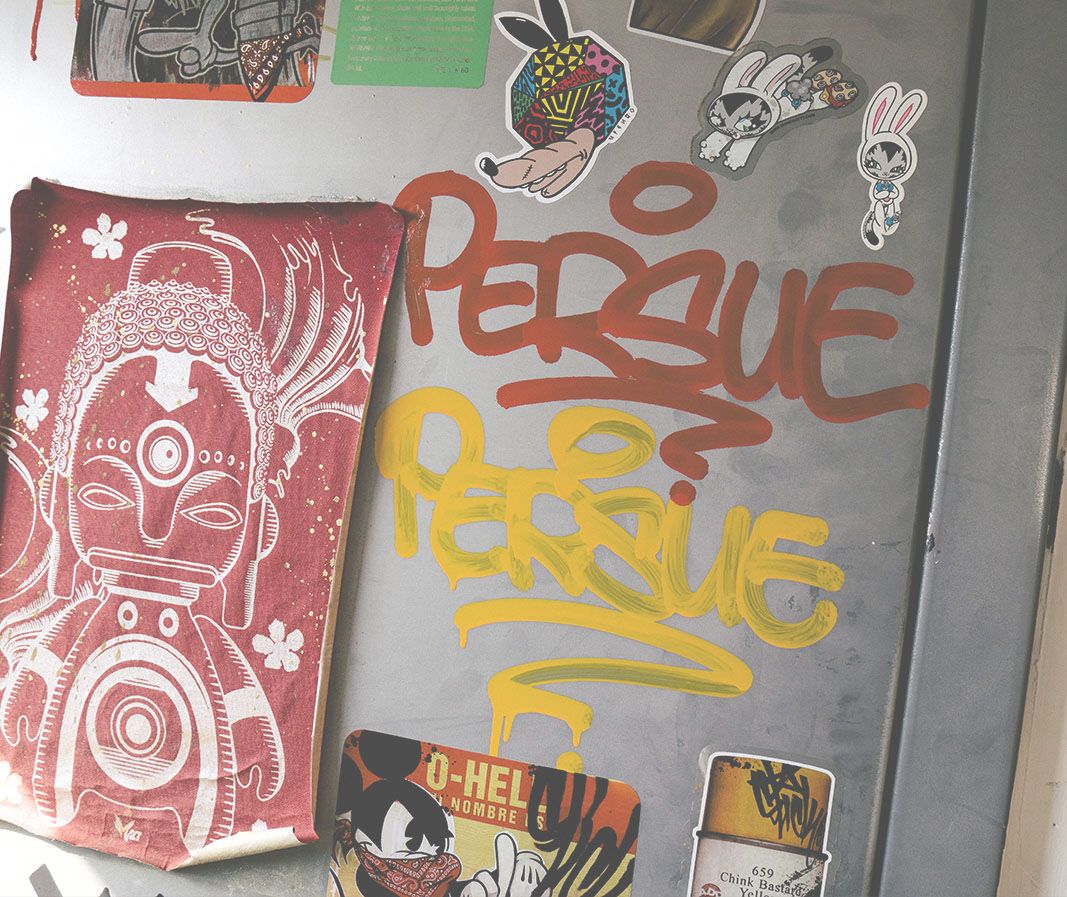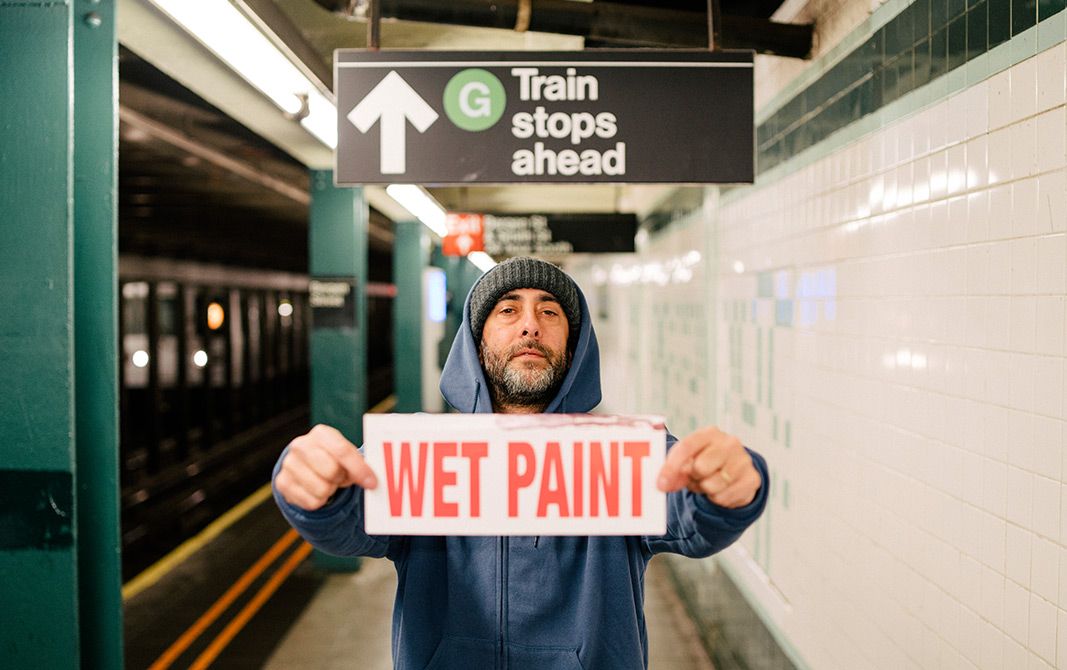 "You make a mark by making sacrifices and believing in what you do."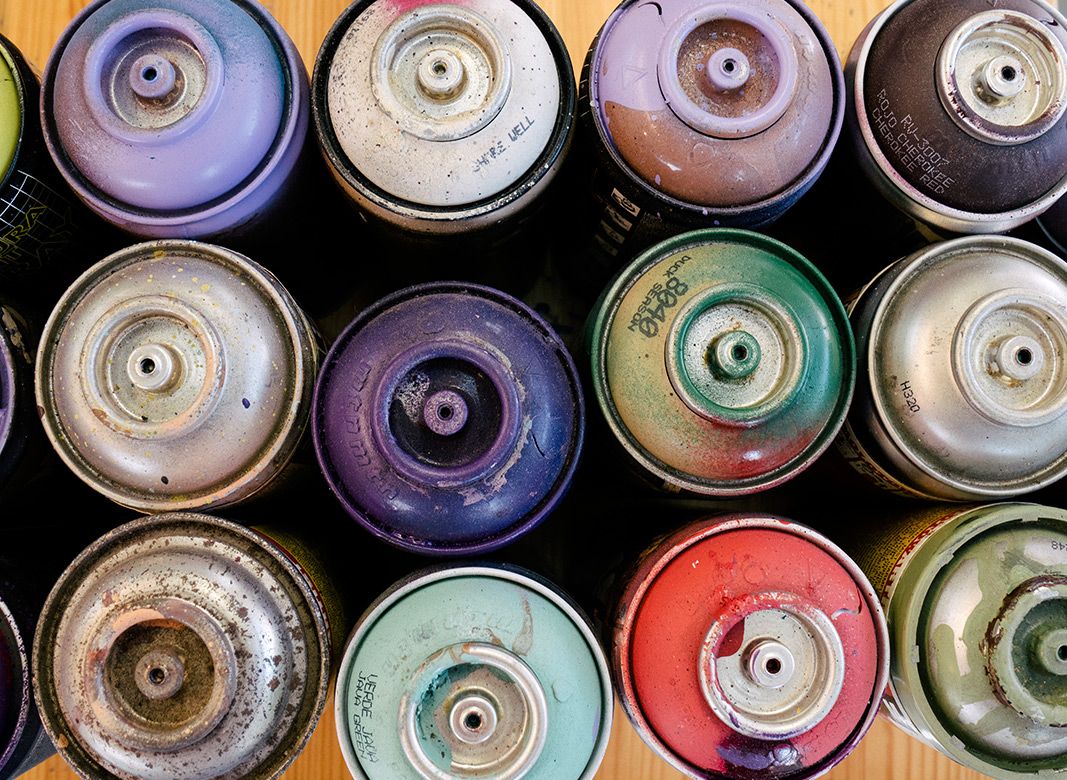 Rooted in art and creativity from day one, DC led the cultural initiative as a street brand to collaborate with artists. Shepard Fairey, KAWS, and Aaron Rose were all a part of DC's pioneering movement of translating artwork into footwear. Now with Persue embarking on this creative exploration of colliding art with street in WET PAINT, DC is there every step of the way to support his new influence on the future generation.
KALISxBLABAC
In 2019, DC Shoes honors a true brand icon and pioneer of modern street skating, Josh Kalis through his successful and endless collaboration with legendary skate photographer Mike Blabac.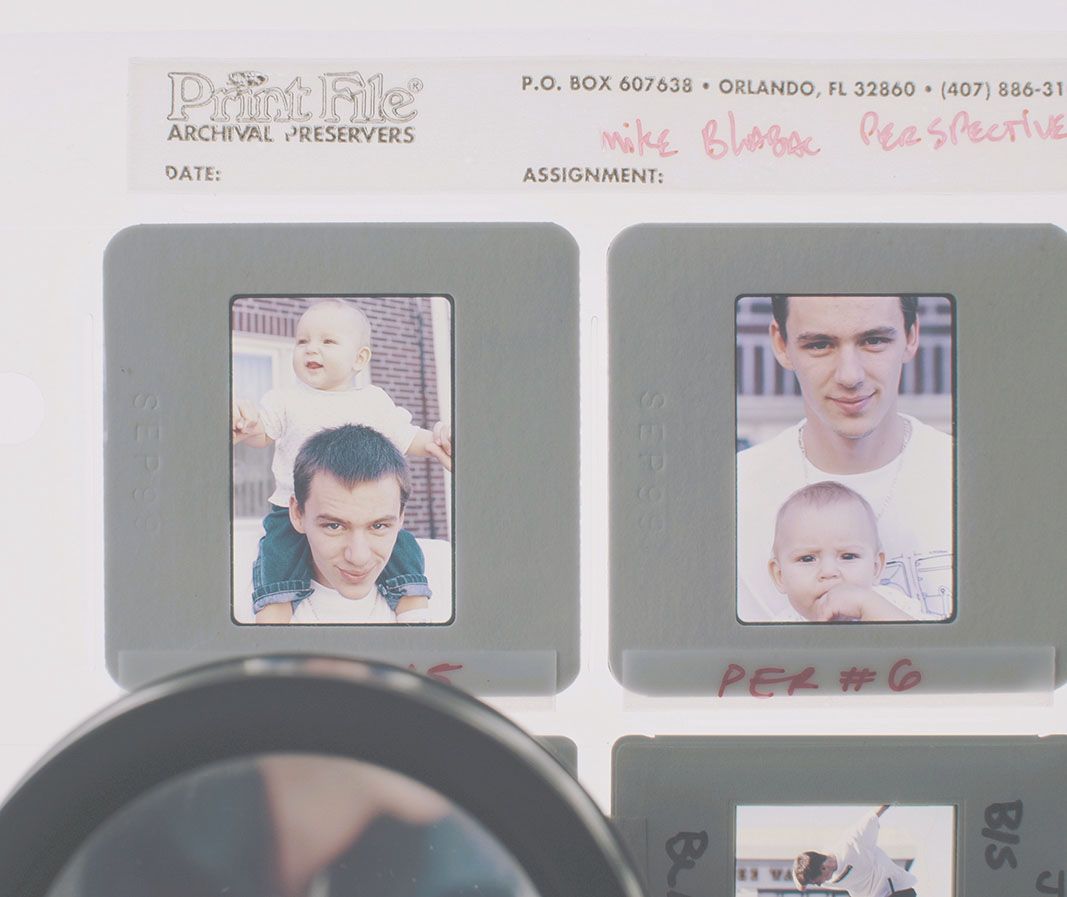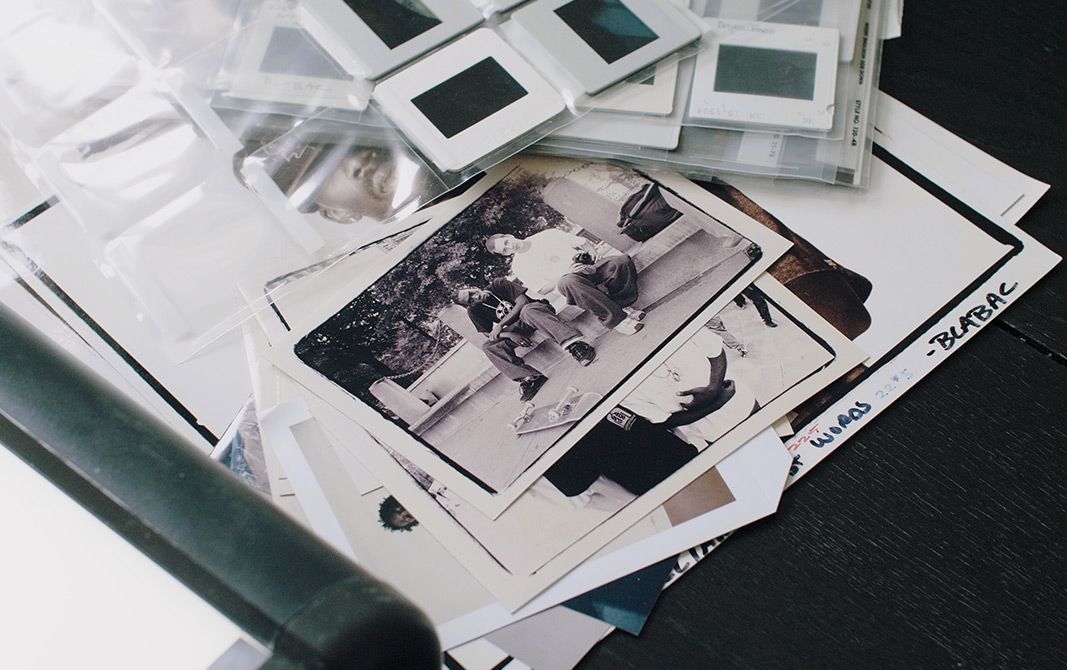 "KALIS HAS ALWAYS BEEN VERY TRUE TO HIMSELF AND HIS SKATING." - Mike Blabac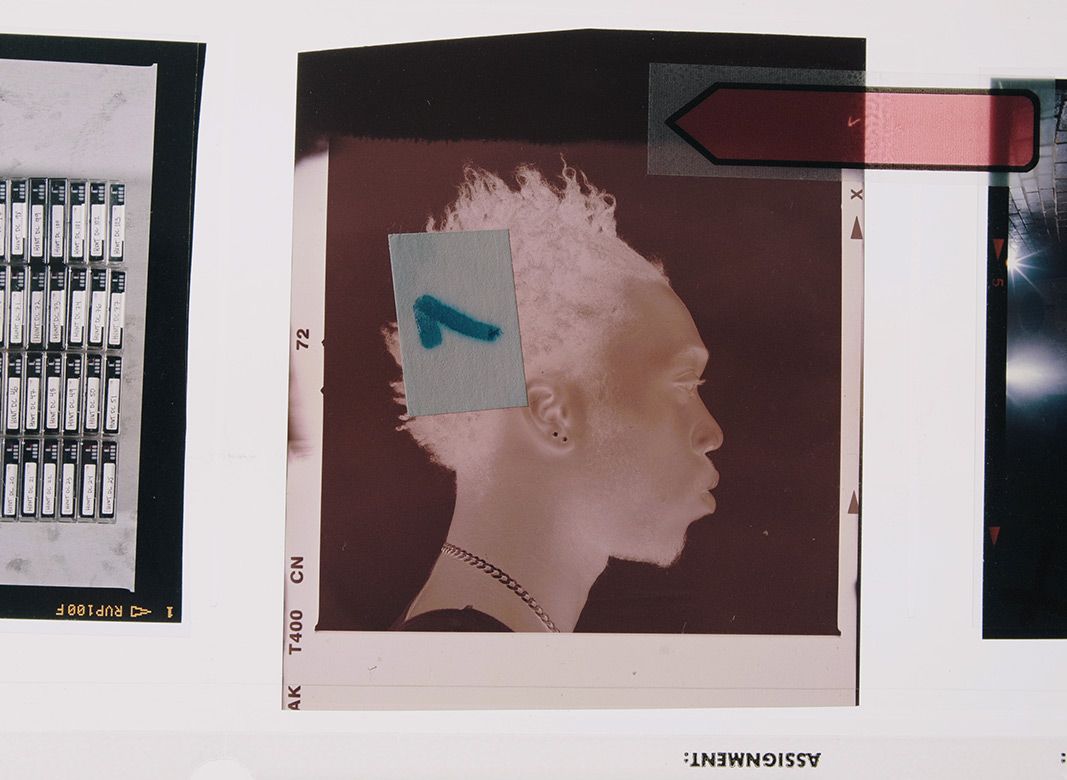 On this occasion, Josh Kalis and legendary photographer Mike Blabac have combined to produce a retrospective look at 30 years of friendship though the lens of skateboarding and pushing street culture.
JimmyGorecki
Originally from Philly, Jimmy Gorecki has quite the story to tell. From skating Love Park with legendary locals during the 90s, to being a member of Pharrell's Ice Cream skate team––and now running multiple apparel brands.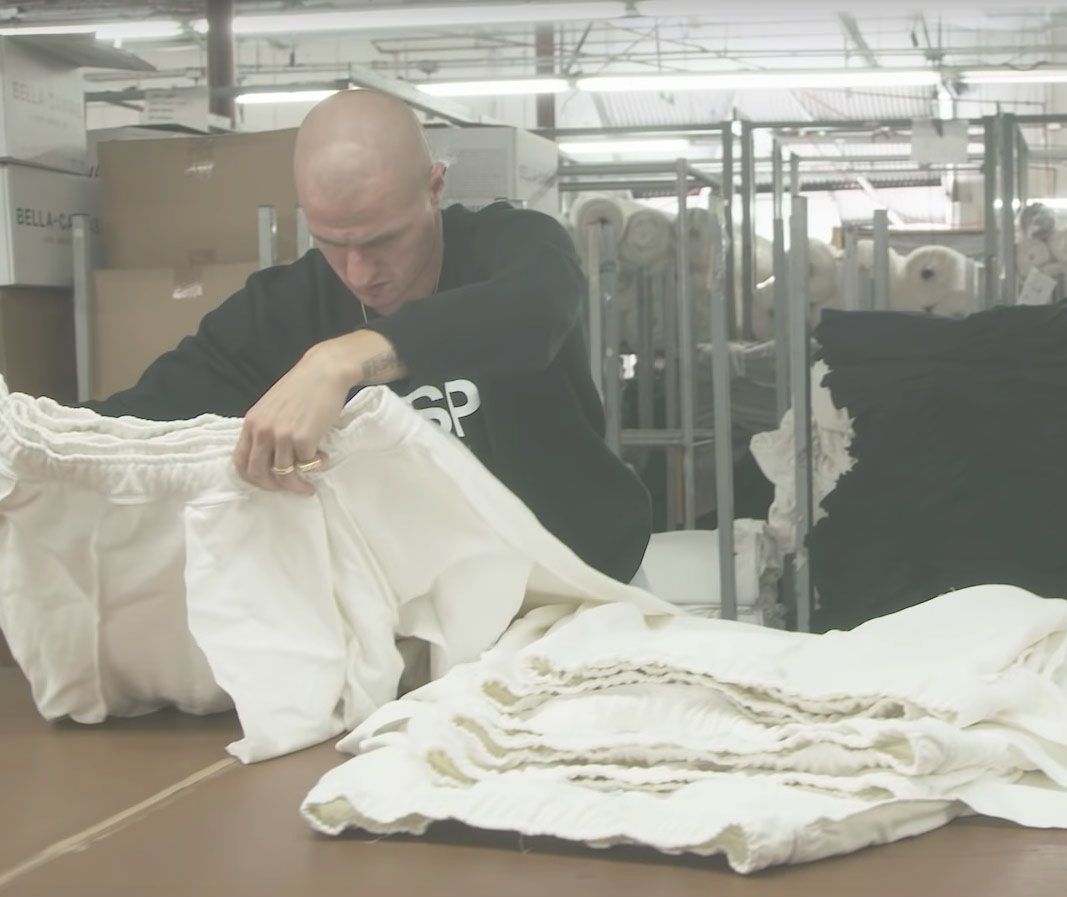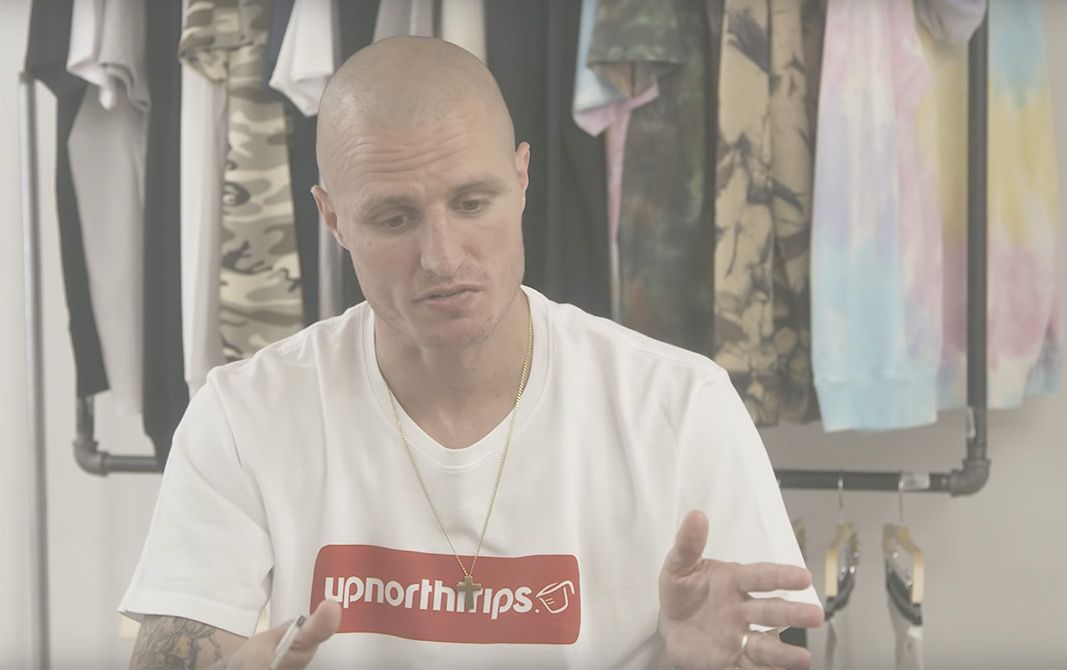 "Take every opportunity that's right in front of you."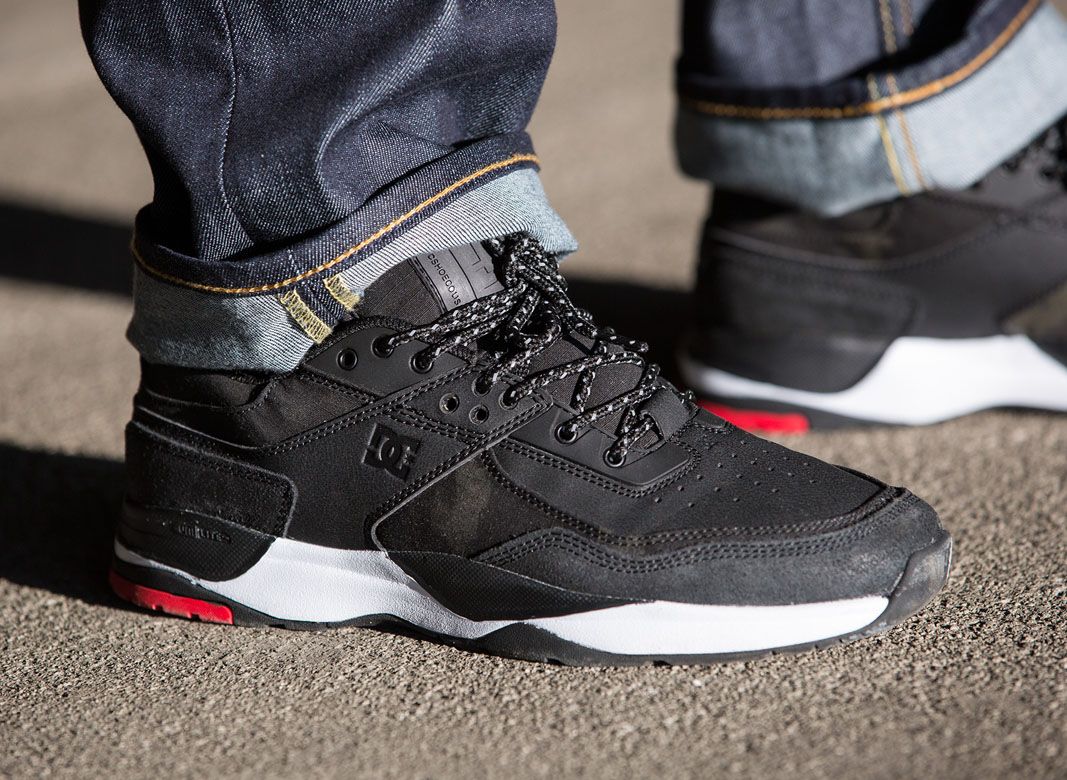 Jimmy has experienced a unique perspective as a skateboarder, consultant, marketing director and designer/owner of Jimmy Sweatpants and Standard Issue. He sits down and talks to us about what Yours For The Taking means to him.
SoftestHard
When she isn't touring or at the studio she enjoys spending her free time at the beach, reading books, and spending quality time with friends and by herself.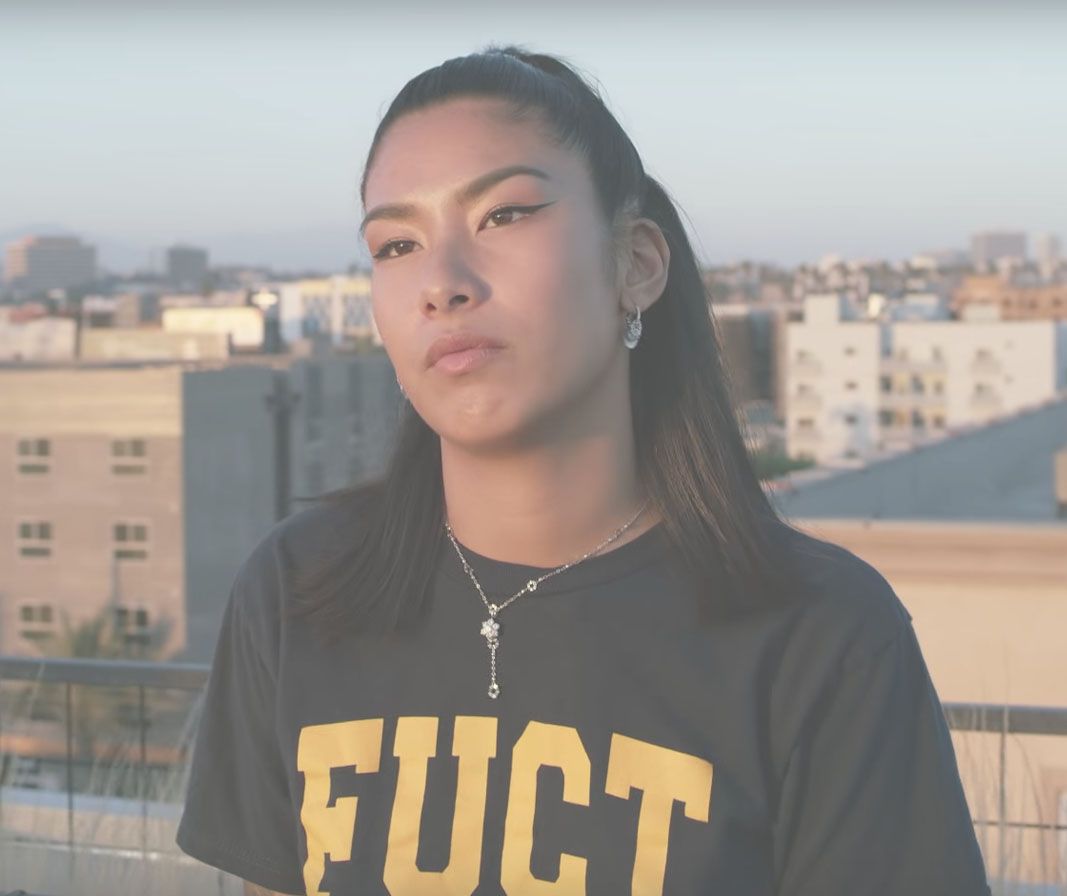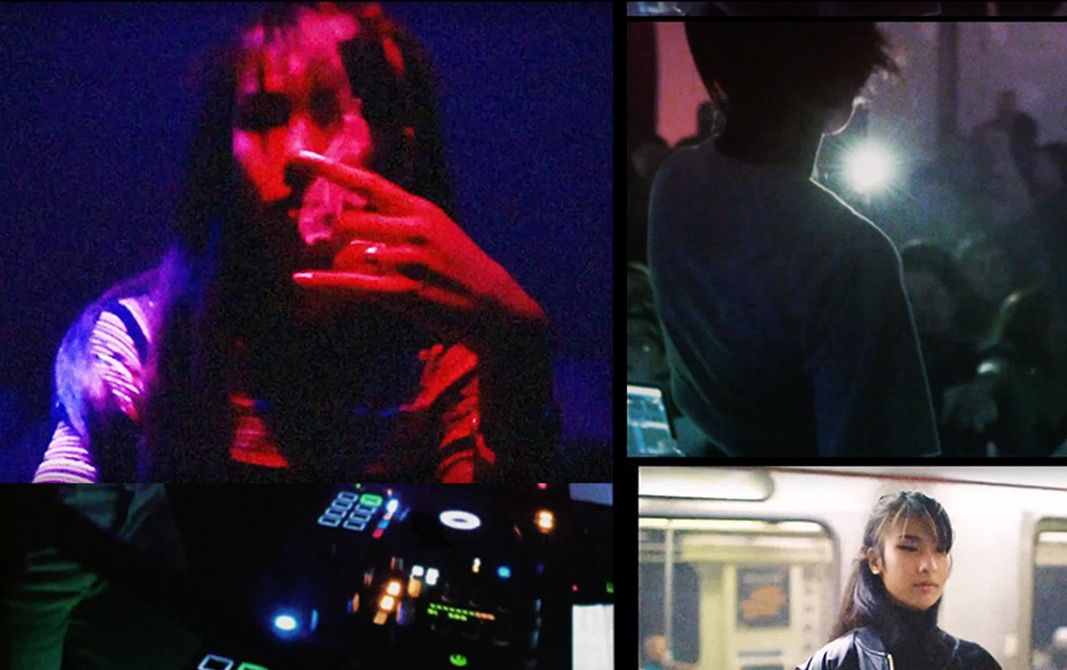 "Versatility to me means have multiple skills."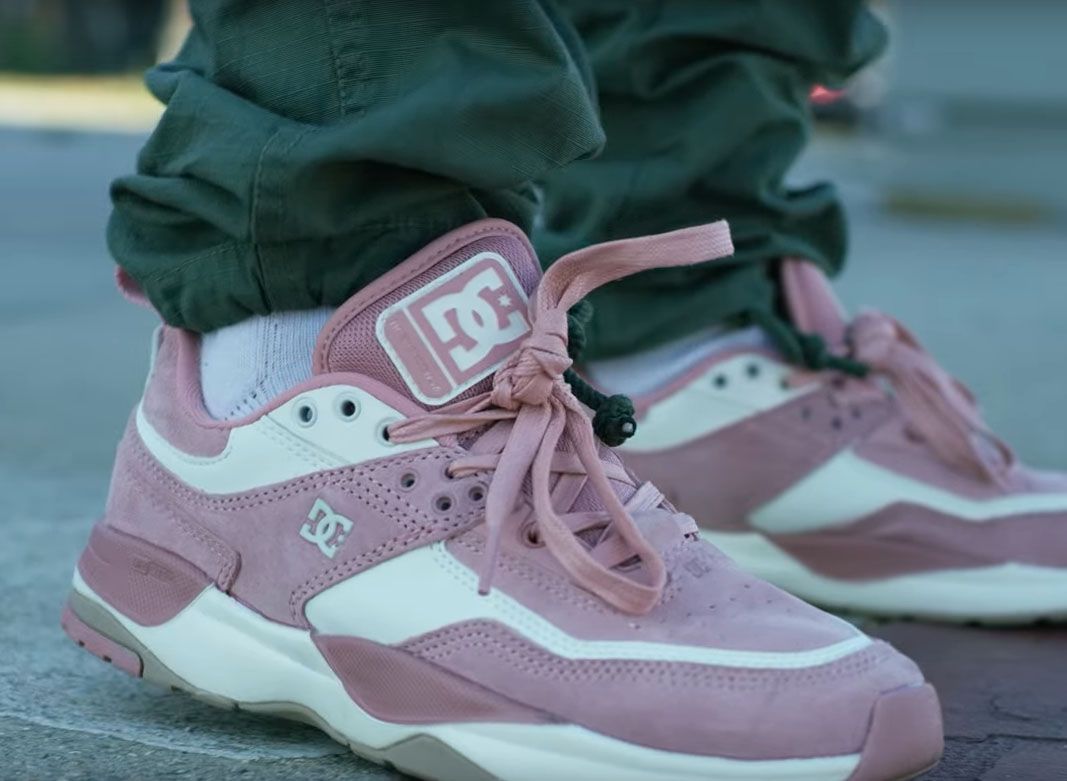 DJing she has a heavy ear in rap and hip hop but she enjoys playing footwork/jersey club, her original production is made up with melodic pads and synths with heavy bass 808s.
CyrilJackson
A frequent flyer with a storied past Cyril Jackson now calls Los Angeles home base. Don't let Cyril's day job as a professional Skateboarder solely define him.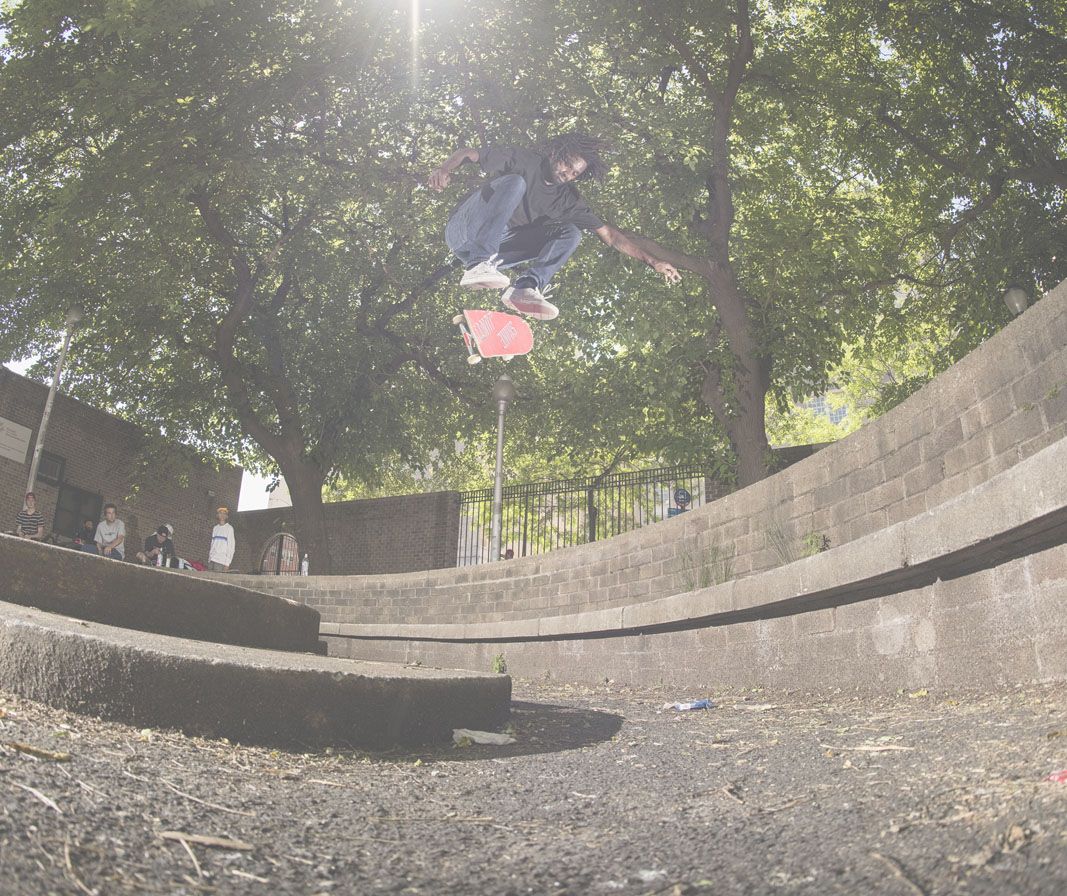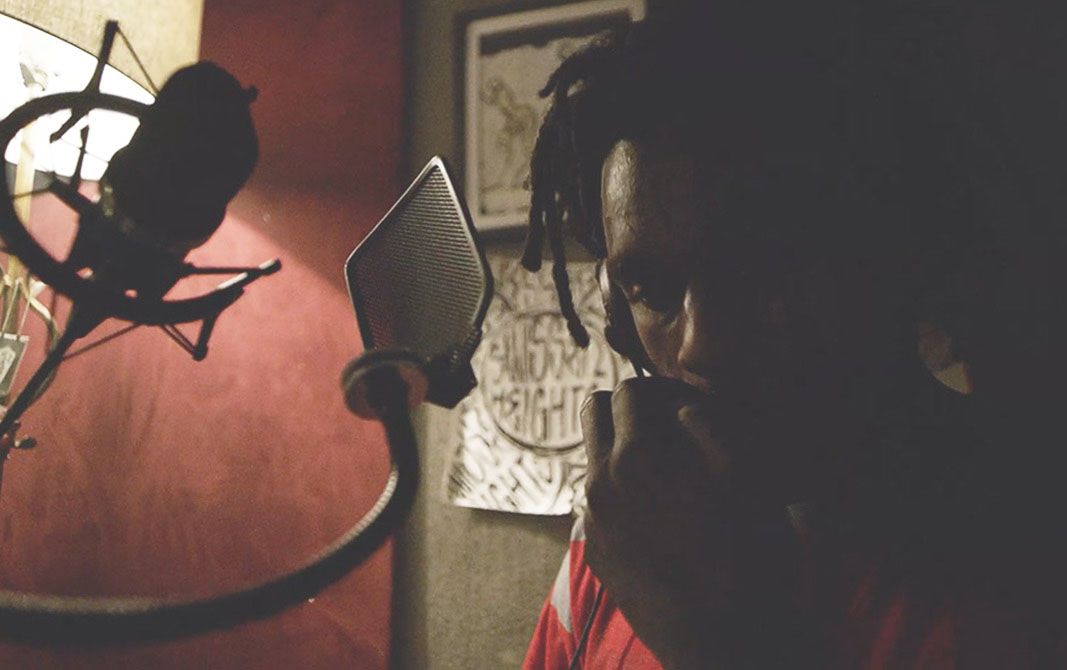 "Make shits happen...It's yours for the taking."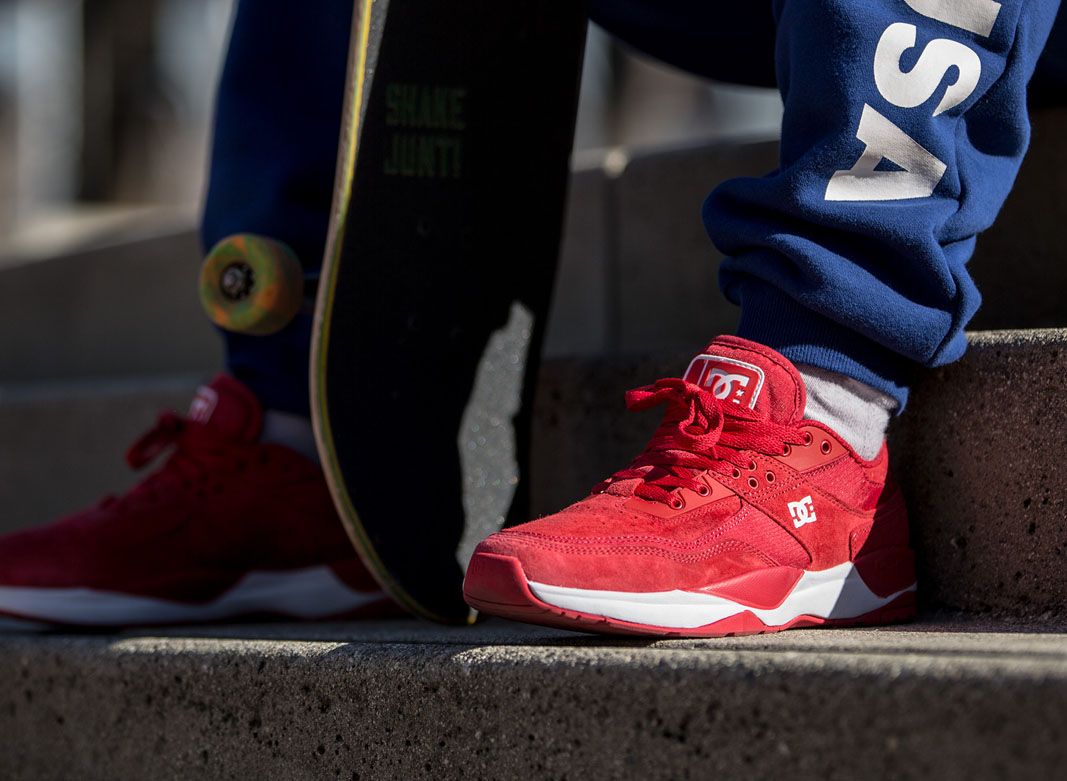 He has many diverse outlets from Music to Cooking that keep his virtual world expanding and the homies entertained and fed.
JohnShanahan
As dynamic as he is talented. John Shanahan peels back the layers of what Yours for the Taking means to him.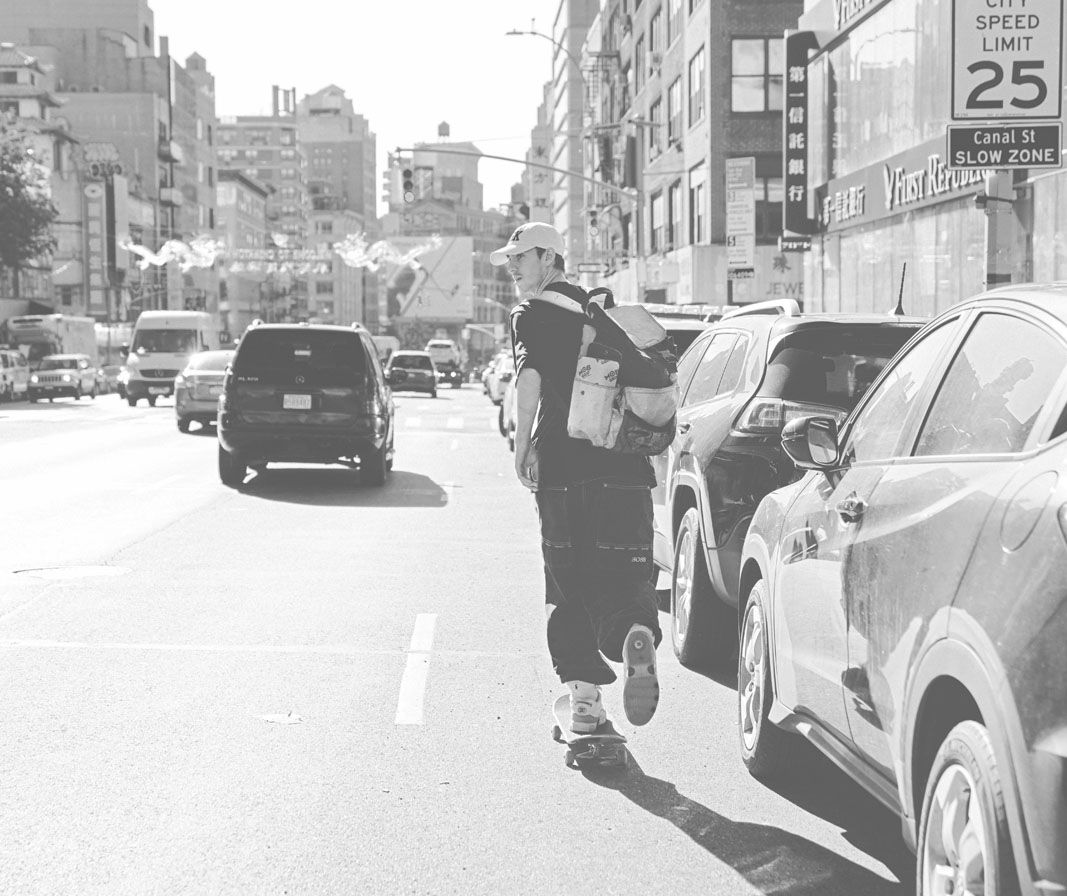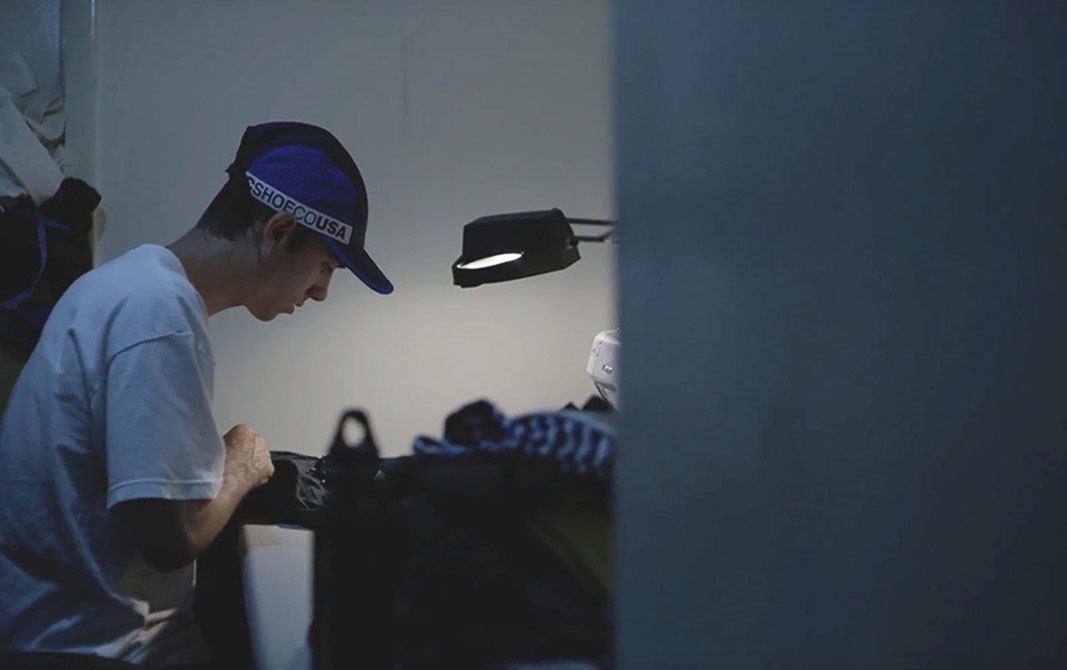 "It's crazy how many creative people are just in skateboarding."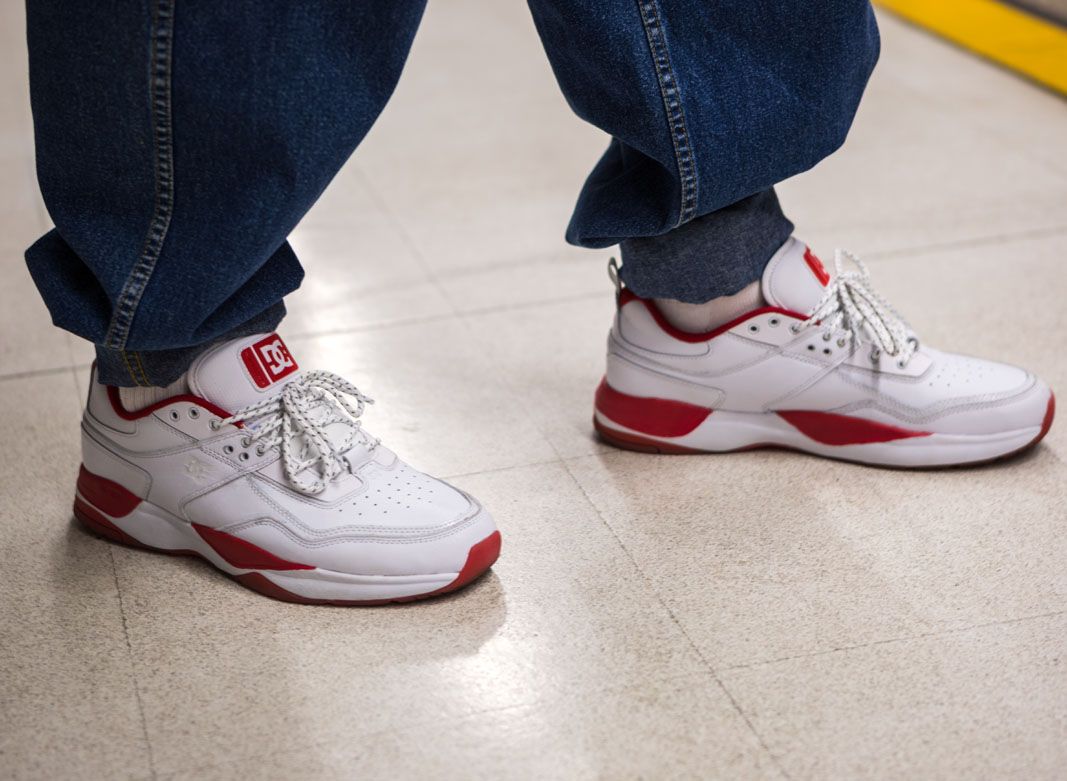 New York City might just be the ideal backdrop for this multi-talented, one of a kind, fashion forward Skateboarder.
YOURSFORTHETAKING
It's all there. Right in front of you. Both the dream and the effort. The risk and the reward. Those streets outside your window are paved with Promise. And you know it. The corners are waiting for your noise. And you can hear it. The rhythm. The possibilities.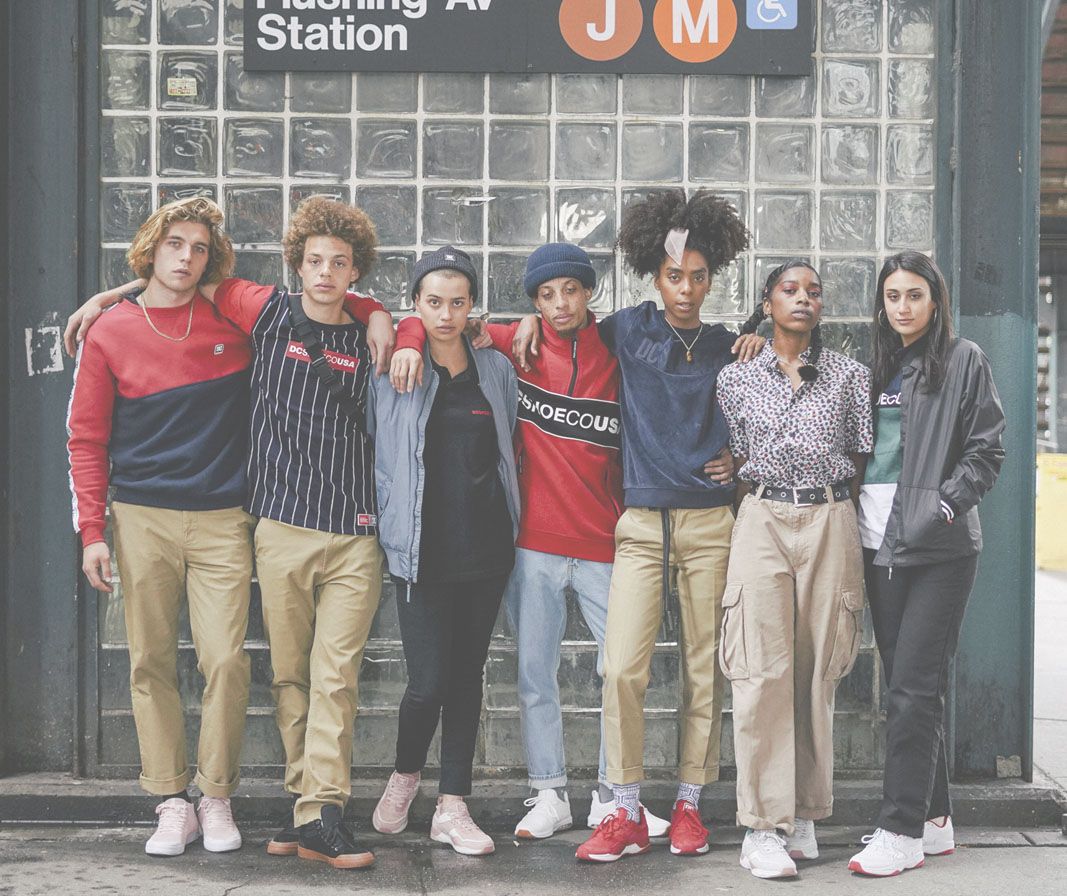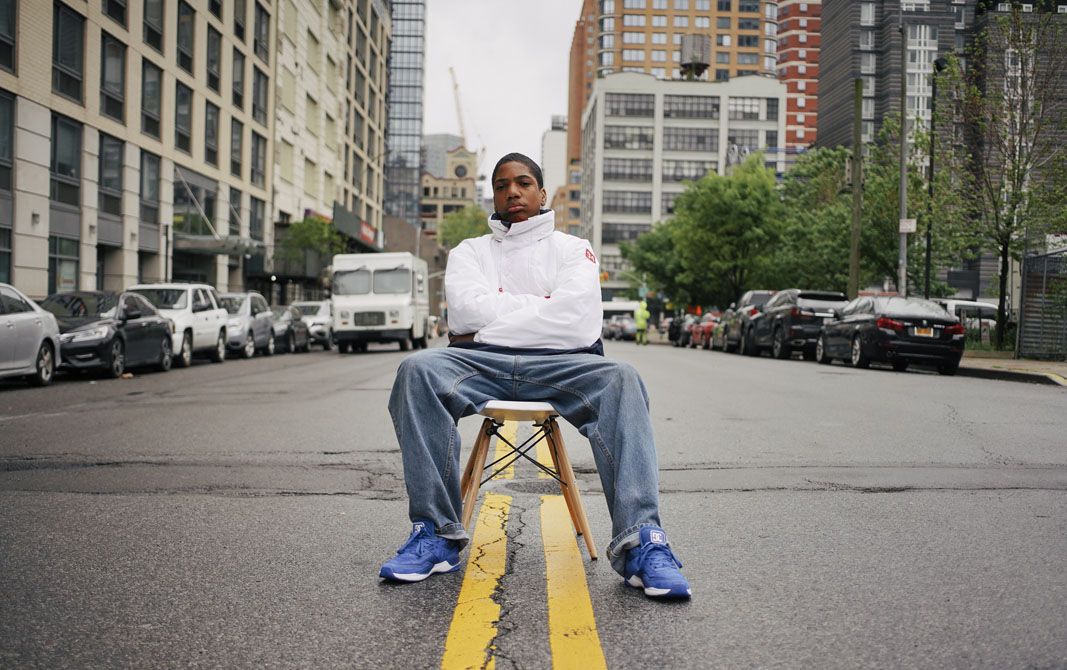 "Because it's all yours, it's yours for the taking"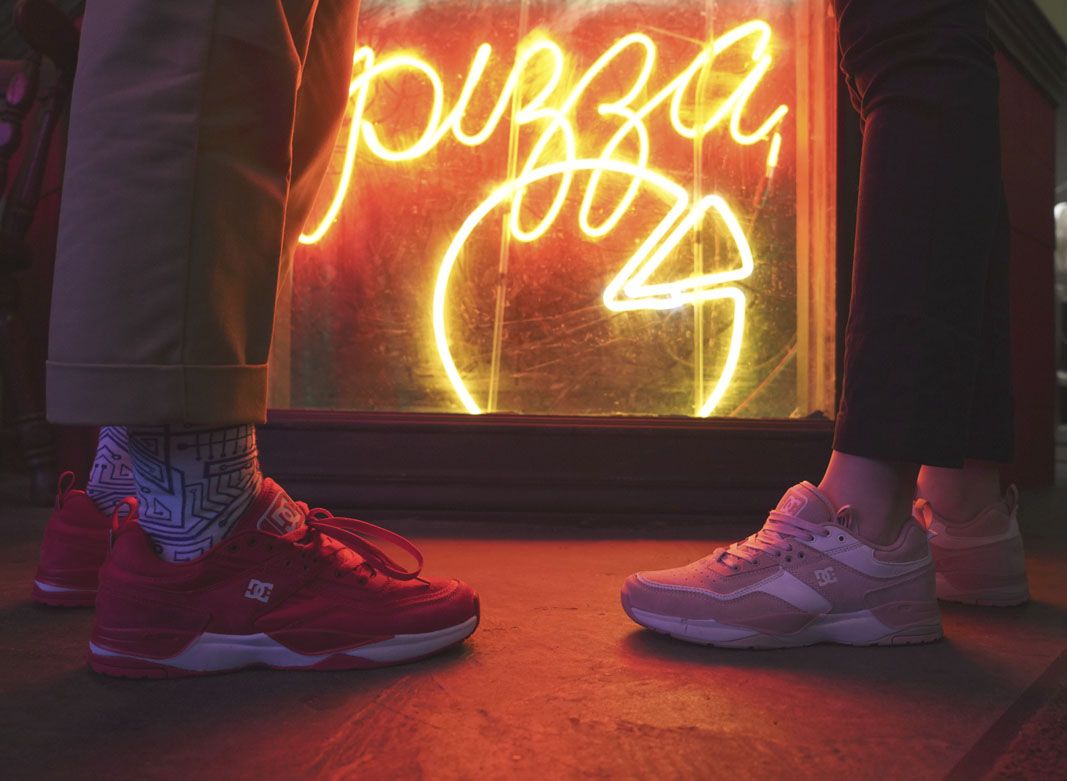 For you to leave your mark. To create. To prove. To claim what's yours. To tear it apart. And to make it your own. So keep pushing. And pushing. And pushing. Because it's yours for the taking.
We adviseren